Famous!
Mr Pitbull
Welcome!
Check Out Our
Pitbull Puppies
Mr Pitbull
is the way to go!
Expert
Advice!
Secrets of the top Kennels.
Pitbull care and Info.
MR PITBULL WELCOMES ALL INDIANAPOLIS COLTS FANS!
Hey there all you Hoosiers! It is my pleasure to welcome you to our kennel, where the World's finest Pitbulls are bred and produced. If you are looking for a new PUPPY and you live in Indiana, you will want to visit us. MrPitBull has earned the reputation as the foremost authority on everything Pitbull related. No other kennel in Indiana can match us for quality, selection, and value. I guarantee it.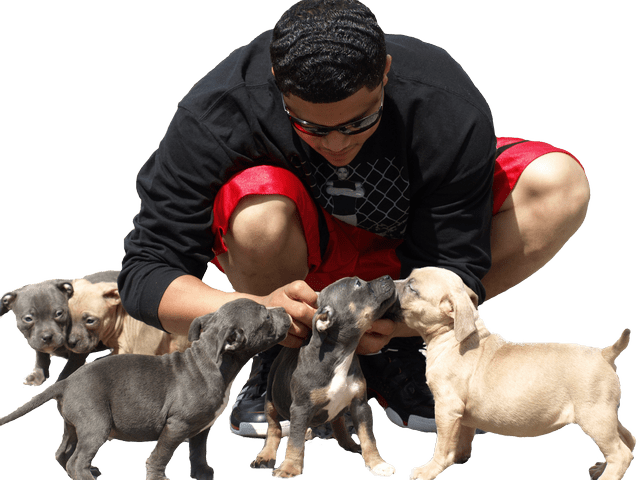 Indiana Blue
Pitbulls
Our Kennel is recognized as a world leader In today's Bully style Pits. We are a trusted source for valuable PITBULL INFORMATION. While you are here, we strongly encourage you to look over our dogs and puppies carefully. We have over 100 pages of information on how to care for your dog. I hope that notice that I take delight in my dogs, and pride in providing helpful information to all Indianapolis Colt fans.
Check out my Ask Mr Pitbull Anything page where I answer questions from both Colts and Pacer fans alike. I receive dozens of emails every day, some of them from the far corners of Indiana, seeking advice and information on things you can't imagine concerning the health and care of dogs and puppies alike. In any event, if you already have a dog, or are looking to add a new member to your family, if you are in Indiana; this page has the information you are looking for.
CLICK PICTURES TO ENLARGE 🔍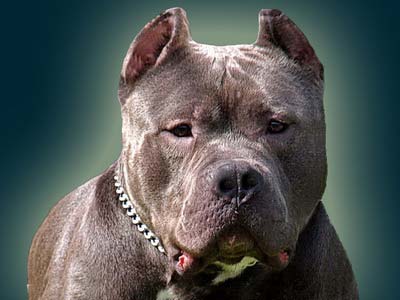 PUPPIES IN INDIANA
I get a lot of request for puppies from every corner of Indiana. If R. Dean Taylor thought that Indiana wanted him, he will be happy to know that folks have moved on and are now wanting Pitbulls instead. This I can assure you. And if you are from Indiana and don't know what I am referring to, ask yourself how many songs feature Indiana in the lyrics. Songs by Jim Nabors and R. Dean Taylor come to mind.
CLICK PICTURES TO ENLARGE 🔍
WE HAVE THE DOG YOU ARE LOOKING FOR
If you are looking for a Pitbull breeder in Indiana that has top blood lines such as Razors Edge, Gottiline or REMYLINE you have come to the right place. Take a look at some of our dogs. We have assembled what I believe is the top lineup of Bully bred dogs in America. Examine our dogs and I am confident you will want one too.
CLICK PICTURES TO ENLARGE 🔍
MR PITBULL HAS SPARED NO EXPENSE BREEDING THE FINEST PITBULLS
Look at the Mr Pitbull breeders page. I would like to draw your attention to our breeding process. Many Pitbull Kennels in Indiana will try to match up dogs to cover over, or breed out a flaw. Yet a Mr Pitbulls Breeding is chosen not on the basis of flaws, instead, on the basis of feature to feature matching. Our smaller pocket pit bullies are matched to produce pocket pit puppies. Our large heavy bone pits are bred to produce massive heavy boned bully Indiana pitbull puppies. As in any endeavor; one size seldom fits all, we believe the same holds true with your PITBULL PUPPY purchase.
IMAGINE WHAT OWNING THE BEST WOULD BE LIKE
As you look at the pictures of our dogs, imagine what it would be like owning one of them. Picture yourself on race day walking him or her down West 16th Street as the crowds gather for the Indy 500. How far do you think you could go before the crowd turns it's attention to you and your dog? I will tell you from experience, walking a MrPitbull brand dog is an experience you will not soon forget.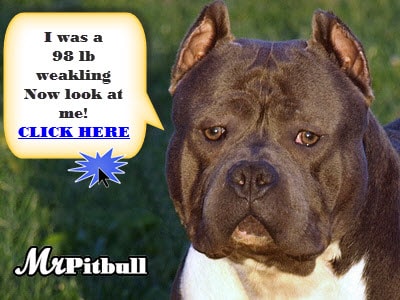 CLICK PICTURES TO ENLARGE 🔍
RESERVE YOUR PUPPY NOW
I don't have to tell you that dogs of the quality you will find in our kennel are not cheap. There is a lot of expense in putting together the roster of dogs we have. Our price reflects our quality and our commitment to breed only the best. Those looking for a very specialized breeding, are willing to pay a premium. Interestingly, I have more buyers than I have supply. Sadly, I can't simply order more to meet the demand. I wish I could. We do a limited amount of breedings, and most often have a long waiting list. But don't let that stop you. Call me now.