Famous!
Mr Pitbull
Welcome!
Check Out Our
Pitbull Puppies
Mr Pitbull
is the way to go!
Expert
Advice!
Secrets of the top Kennels.
Pitbull care and Info.
CLICK PICTURES TO ENLARGE 🔍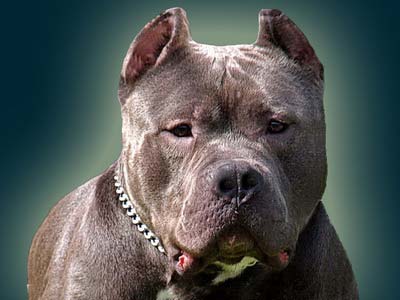 BECOME THE PACK LEADER
Pack training is the most important element in dog training and the least understood. In this article you will learn how to become a pack leader and why it is essential that you do so.

I receive countless emails outlining dogs with behavior problems. In most cases the problems center on lack of pack structure training.

On this page you will learn the first step needed to become an effective trainer.
TRAIN YOURSELF FIRST
People write wanting to know how to fix their dogs behavior problem, when the fact is, truth be told; In many cases it is the owner who has the behavior problem, not the dog. Of course I can't tell them that bluntly (when their dog is jumping on you, you would like to tell them). But the fact is, unless they make a change in their thinking and become the pack leader, they are going to put up with a dog that no one else but them will ever like. Sadly, it is not the dog's fault, as the dog simply lacks pack training.
DON'T BE AFRAID TO BE THE PACK LEADER
The first step in pack training is to examine ones own thinking in regards discipline. We live in a world that lacks discipline. Crime, violence, stealing, uncontrolled anger, lack of self control, and the like, are a by-product of sociologists trying to tell us what is proper discipline. Gone is the day of school boys being "taught by the tune of a hickory stick".

The thinking that any type of corporal punishment is barbaric is new to our era and anyone with half a brain can see that such thinking has not made the world a better place. So if you have bought into such thinking, and you are one when disciplining your children are often heard repeating; "how many times do I have to tell you", "OK I'm going to give you a time out", if you are of that sort, chances are, you will not be successful in pack training.
FIRM BUT LOVING DISCIPLINE
When we speak of discipline, we are not talking about beating a dog; only a fool would do such. Pack training requires someone who can train with firm, but loving discipline. One has to be able to become the pack leader. Sadly some are not able to be a pack leader, and such ones should not own a large breed dog capable of doing serious damage to someone.
UNDERSTANDING PACK STRUCTURE
All dogs are Pack animals and thus respond well to pack training. They have a natural desire to be a member of a pack and live by pack rules.

Just as certain birds know to fly to Capistrano, and Monarch Butterflies migrate to Mexico; dogs were created to live under pack structure rules.

To a be successful trainer, a dog owner has to understand what makes a dog tick. Understanding pack structure and becoming the pack leader is the key.
DOGS HAVE A NATURAL INSTINCT FOR PACK STRUCTURE EVEN AMONG PUPPIES
To understand pack structure training you have to look at what takes place amongst a litter of Puppies. In a litter of say 10 puppies, each pup FIGHTS to establish his or her position in the pack. Some of these fights can be brutal.

By the time the puppies are six or seven weeks old, their positions have been established. Those pups that share an equal position in the middle of the pack will continue to fight over an item. But when the pack leader comes, the other pups quickly give way without showing any aggression. The other puppies are subservient to the pack leader. They know who the boss is.
CLICK PICTURES TO ENLARGE 🔍
TEACH PUPPIES PACK STRUCTURE
When you take a puppy home, you become his pack. Some puppies resign themselves to be submissive and look to you as a pack leader, while other puppies will try to determine their position in the pack the same way they did in their previous pack; BITING.

They may even defend their food, or some other object, or establish their own ground they defend. Now is the time to begin pack training and establishing yourself as the pack leader.
A PACK LEADER'S RULES ARE FIRM AND CONSISTANT
When I was a child, my parents were the pack leaders. My siblings and I did not fight over who would set where at the dinner table, or who would have what bedroom, or who would get to control the remote. When guest came over, we knew exactly what was expected of us. My parents decided everything. They told us when to eat, what to wear, and when to go to bed. There was no arguing, there was never a challenge or a protest to their authority. Their rules, firm and consistent, left no doubt as to who was the pack leader.

Such an environment fosters peace, harmony, love and security. The type of home that is nice to live in. Sadly, it is not like that in many homes. In some homes, the children challenge the parents rules and authority. When parents are not able to be the pack leaders, before long, the home is one filled with chaos and discord. Likewise, the same holds true with your dog. If you cannot unequivocally be the pack leader, your dog will continue to challenge for his place in the pack.
PACK TRAINING WILL SOLVE MOST BEHAVIOR ISSUES
How many times have you been to someone's home and their dog or dogs bark at you, and threaten you?

From the moment you knock on the door, the dog is trying to take charge. Even after you sit down and the dogs are put away, you know the minute their "time out" is over, they will be challenging you again.

Pack training is the key to solving this issue.


WHO'S FAULT IS IT
Now, who is to blame for the dogs behavior? Is it the dog's fault they lack training? Is it the dog's fault that the owner is not a pack leader?

I could take those same dogs to my house, and in one day, they would act completely different. And in the end, they would be happier dogs! Furthermore, they would feel secure in their environment, knowing that I am their protector, their pack leader.
TURN TO MR PITBULL FOR ANSWERS
The Bible says "take a warning: To the making of many books there is no end, and much devotion [to them] is wearisome to the flesh." Those words are certainly true when it comes to books devoted to dog training. In fact, take any field of study and get 40 different books by 40 different "experts", and you will find little agreement.

One could spend months and years reading someone's ideas on how to train a dog. Most of these so called experts, frankly don't have a clue of what it takes to be a pack leader. In fact many professing to be an expert may not even own a dog. And if they do, it is their dog that is jumping on you.

So who can you trust for sound advice on pack training? MR PITBULL!
LEAVE NO DOUBT THAT YOU ARE THE PACK LEADER
I have owned dozens of Pitbulls. I could have a half dozen of my dogs in the yard and anyone could open the gate and walk into the yard, and none of the dogs would even bark; if I am there. They know that I am the pack leader, that the yard is mine, and that I control who comes into the yard.

There is no need for any of them to try to assert themselves and establish position to this "newcomer". This leaves them free to focus on just being a dog, and opens up the way for them to be petted, which is really what they want (this is not true of all breeds, but is the dominant nature of pitbulls, believe it or not). Without pack training, the person entering the yard is someone stepping into their pack, and a pecking order is what they will try to establish, or they may even try to defend "their" territory with teeth.
IT'S ALL ABOUT DNA
Dogs are pack animals. You could take your dog to a therapist everyday for ten years and they are still going to be a pack animal. We are not going to change what is part of their DNA. But what we can change; we can become the leader of the pack. If we don't, then we will always struggle with a dog that is confused, and challenging for authority.

For example, I do a volunteer work where I ring a lot of doorbells. In about half of all homes there is a dog or two. When the people come to the door, it is very apparent who is and is not in charge. The vast majority of people have a struggle with their dog at the door. This is just one example which demonstrates that clear structure is lacking. Who's fault is that?
GIVE YOUR DOG A COMMAND
To be an effective trainer, we have to be able to take charge. If we have to tell our dog twice to do something (that they understand) then we have not established ourself as the Alpha.

When I listen to and watch professional trainers, I have never heard them offer their dog a "suggestion". Instead they give their dog a "COMMAND". When you think of the the way in which you instruct your dog, is it a command that you are giving them? If so, you are on your way to becoming an effective dog trainer.
A DOG THAT RESPONDS EAGERLY
Having a well trained dog does not happen by accident. Nor does it happen simply because they happen to be smart. Your dog is well trained because first and foremost, you have TAUGHT YOURSELF TO TAKE CHARGE. Once you take command, you will not believe how easy it will be to train your dog. Your dog will feel more secure, and will respond to you with eagerness.

Read my training pages. Training your pet really can be an enjoyable experience.
I encourage you to read all my training articles