Famous!
Mr Pitbull
Welcome!
Check Out Our
Pitbull Puppies
Mr Pitbull
is the way to go!
Expert
Advice!
Secrets of the top Kennels.
Pitbull care and Info.
JOINT SUPPLEMENTS FOR DOGS
CLICK PICTURES TO ENLARGE 🔍
HEALTH SUPPLEMENTS FOR YOUR DOG
On this page I review joint supplements that many swear by (if only dogs could talk). You will be happy to know that dogs respond amazingly well to supplements. In fact much more so than do humans.
In my kennel, I have dogs ranging in age from newborn puppies to retirees. Each dog's vitamin and supplement needs vary drastically. If you have not already done so, I recommend that you start on...
VITAMINS & SUPPLEMENTS - CLICK HERE
QUICK FIX FOR YOUR DOG'S JOINT PROBLEMS
It is important to recognize that your dog's joint pain can be caused by a number of conditions. Realistically, some conditions may only be helped with surgery. It is always best to have your dog examined by a vet to determine the best course of treatment. Too, what worked well on one dog may not work on the next. Overall, however, I am happy to report that most dogs will see quick and near miraculous results when given the right supplements.
---
THESE SUPPLEMENTS WORK WONDERS ON YOUR DOG'S JOINT PAIN
Few things are more disheartening than seeing your dog hobbled by joint pain. It wasn't long ago that little could be done to provide relief for a dog with joint pain.

Today there are a number of great new dog joint pain supplements that are helping old dogs look, act, and feel young again. On this page I review the best selling dog joint pain supplements.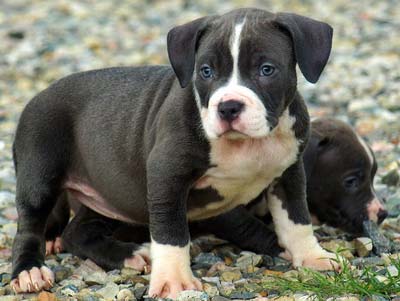 SUPPLEMENTS WORK MUCH BETTER ON DOGS THAN ON HUMANS - HERE'S WHY
Imagine that everyday all you ate was a Big Mac and Fries. Now imagine that instead of the Big Mac having hamburger patties it had sawdust patties. How long until you started experiencing health problems?

Although the aforementioned sounds ludicrous, isn't that exactly the way most dogs are fed? Most dogs eat the exact same thing everyday. And believe me; what is in most dog food is not fit even for McDonald's. Most if not all dog food is filled with useless fillers, that a dog cannot digest. It is no wonder that a dog's life is so short. And it is also no wonder that once a dog is given the right nutrition that you see dramatic improvement in their health.
COMMERICAL DOG FOOD IS OFTEN THE CAUSE OF YOUR DOG'S PAIN
Of course, some conditions that cause joint pain are brought on by genetics. Such may be hard to treat effectively, just as it is with people. Yet in many cases, I believe that many dogs experience joint pain because of poor nutrition. Professional kennels and Pitmasters see it all the time.

I've rehabilitated dogs fed with low quality dog food that looked like they had been in a concentration camp, and within weeks, with the right nutrition, looked like new dogs. This is why many dogs when given a good supplement see amazing results.
CLICK PICTURES TO ENLARGE 🔍
HIGH SUCCESS RATES
I have researched extensively dog joint supplements and talked with a number of people who have had amazing results. Below I have included supplements that I believe will help most dogs suffering from joint pain.

Take the time to carefully read the reviews on Amazon. One thing you will note is a tremendously high success rate once a dog is on the right supplement.

Many report seeing amazing results in just weeks. I believe you will find the right supplement that will help your dog's pain below.
DON'T LET ARTHRITIS AND JOINT PAIN SLOW YOUR DOG DOWN
I have talked to many dog breeders who I trust, that swear by these two formulas. Take some time to read some of the thousands of reviews and it is easy to see why you will want to give these to your dog if they are experiencing problems with arthritis and joint pain. There are myriads of products claiming to work wonders, but none have the numbers of reviews and endorsements of these two: Nutramax Dasuquin with MSM Chewables Nutramax Cosequin DS Plus with MSM Both of these products have had extensive controlled studies done and are well supported in the professional community. MSM is a key ingredient in both. I would suggest buying whatever one is the cheapest and see if it works. You could even simply try using just MSM which is even cheaper. In any event, I would also use an additional supplement for general health as well.
IF YOUR DOG HAS JOINT PAIN HE NEEDS CANINE MISSING LINK PLUS
There is nothing worse than to see your long time companion struggle to get to their feet. If your dog is experiencing pain and discomfort you will want to try: Missing Link Plus with Glucosamine joint supplement This truly is a miracle supplement formulated for pitbulls and dogs of all breeds. The results when using this supplement is amazing. Dogs that have hip pain and trouble getting up after lying down, jump up like spring chickens when on this. From time to time, some of my dogs have injured themselves when running or playing and may limp around for days or even months. I am convinced that they recover much faster when taking Missing Link.
THE POWER OF GLUCOSAMINE AND MSM FOR DOG'S JOINT HEALTH
Most of us are familiar with the benefits of Glucosamine for joint health. Yet another ingredient that works like a miracle is MSM. Do yourself and especially your dog a favor, and read all the reviews on these supplements. These are 4.5 star rated products. Review after review will tell you exactly what I am telling you; these supplement are a must for your dog! I believe you will be surprised at how well they work and how fast your dog responds. Best Wishes.
MANY PROBLEMS ARE CORRECTED BY FEEDING THE RIGHT FOOD. CLICK THE LINK BELOW!