Famous!
Mr Pitbull
Welcome!
Check Out Our
Pitbull Puppies
Mr Pitbull
is the way to go!
Expert
Advice!
Secrets of the top Kennels.
Pitbull care and Info.
CLICK PICTURES TO ENLARGE 🔍
HOW TO GET PAPERS
You can't believe how many emails I receive asking how to obtain registration papers. The requests generally involve the rescue of a beautiful dog, and the applicant has no idea as to the origin or bloodline.

In this article I discuss what is possible and what is not. I outline how to obtain papers and register dogs that have no registration papers.
THE PURPOSE OF REGISTRATION
First, it is important to understand the reason for registering a dog. Dog registries were created (for profit, they are businesses) to track the genealogy or ancestry of a dog. Having registration papers is important for breeders so that they can establish value by proving that the dog is a descendant of certain known champion blood lines.

When someone is wanting a top caliber dog, they want registration papers that are "proof" that their new pet is from the best bloodlines. Additionally, registration papers are essential for the breeder to examine, in order to determine the best possible blood match up for a breeding.
REGESTRATION PAPERS CERTIFY A DOG'S ANCESTORY
A professional breeder studies the ancestors in the registration papers and is able to determine what qualities each ancestor possesses and therefore selects his pairing based on the information that only the registration papers could provide.

Without carefully documented registration papers outlining every ancestor, the breeder would simply be guessing as to what two dogs would make the best pairing.
CLICK PICTURES TO ENLARGE 🔍
YOU RESCUED A DOG AND WANT PAPERS
If you rescued a dog and therefore do not have any idea of who the dog's parents are, you can not get legitimate papers. It is impossible.

So too, you know who the parents are, but they are unregistered, it is impossible to obtain registration papers that are or would be legally sanctioned in any breeding community.

You have to know who the parents are and both have to already be registered.
REGISTRATION PAPERS SIMILAR TO A BIRTH CERTIFICATE
Say for instance, that when you were born, someone placed you in a basket and sat you on the doorstep of the orphanage. Now, you want to know who your parents were. Without any documentation from the one that put you on the doorstep, it would be impossible to ever know unless you did a DNA on every person until your birth parents are found.

So therefore in desperation, you go down to the County, State, or government agency, and ask for a birth certificate; will they be able to magically give you your birth certificate with your parents on it? No, of course not. Likewise, without having proper documentation it is impossible to attain legitimate registration papers.
PAPERS THAT DON'T TRACE THE ANCESTORY ARE WORTHLESS
Now, what you could do, is find someone in the criminal element that for a fee would be happy to provide you with registration papers (documents) that look real, but are simply falsified. Likewise, there are a number of dog registries, that for a fee will give you official looking papers saying your dog is registered with their organization. In reality, those papers are completely worthless, for they do not, nor cannot, identify a dog's linage.
HAVE DOG'S DNA TESTED
He may look like a Pitbull, but is he? Why guess? For just $85 you can get a DNA test that will identify his breed heritage with the
Wisdom Panel DNA Test Kit
. If he is a pure bred Pit, the test may come back as a Staffordshire Terrier.
For some, it may identify your dog as breeds not even related with Pits. This could be advantageous if you are having difficulties with the authorities. If so, make sure you take the kit to your Vet for him or her to administer, so he or she can certify the results.
HOW TO REGISTER YOUR DOG
You will have to know the breeder. If his dogs are registered, you may be able to get papers. Some breeders sell dogs without papers (for various reasons) and may not agree to submit papers for your dog, even though he may have bred and sold the dog.

The only way to get "real" registration papers is through the original breeder. He has to submit in writing that he bred the dog and request that registration papers be issued for your dog.
BOTH PARENTS MUST BE REGISTERED
In order for him to apply for the registration papers, both of the dogs used for the breeding have to be registered with the same Registry that the breeding pair are registered with. Of course the Registry will have all the ancestors for both parents registered as well, going back perhaps many generations. This is the only way to register a dog and get legitimate papers.
I GET REQUEST FOR PAPERS ALL THE TIME
People email me asking for papers for their dog. The person that sold it to them, claim it is from my kennel. Saying it is from my kennel, can add a certain amount of value in the eye of would be purchaser. Therefore, unscrupulous people are quick to make such a claim, even though it is untrue.

Even it were true, how would I know? They would have to agree to have my dogs tested. And I would have to know which two were the parents. Some times an educated guess may be right, but if not, more testing would need to be done. It could get expensive.
CLICK PICTURES TO ENLARGE 🔍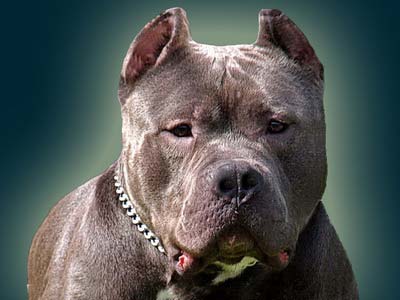 USE THESE REGISTRIES
There are a number of different companies that register canines. Most registries are private for profit companies or business. The company that your dog will be registered with will most often depend upon two factors: The breed of the dog and most often; the registry the parents are currently registered with.
The most popular registries in the US are:
American Kennel Club
https://www.akc.org/
United Kennel Club
https://www.ukcdogs.com
American Dog Breeders Association
https://www.adba.com
American Bully Kennel Club
http://theabkcdogs.org/
MAKE SURE THE REGISTRY IS RESPECTED IN THE INDUSTRY
There are several dozen dog registries where you can register your pet. A new owner has to be careful that the registry being used by the breeder is a registry that is recognized by those breeding the breed of dog, as authoritative. Sadly, many registries are nothing more than a scam and the registration papers they supply are not worth the paper they are written on.
CLICK PICTURES TO ENLARGE 🔍
DIFFERENCE BETWEEN REAL AND FAKE REGISTRIES
I can't tell you how many times someone has emailed me and wanted to know how to register their dog that has no papers.

Sadly in the majority cases I have to tell them it is impossible to get "real" registration papers. Of course, that is not what they wanted to hear. And not what the guy who sold the dog told them. And the guy on the corner said the dog could be registered. Now they call me a liar.
BE CAREFUL OF FAKE REGISTRIES
Eventually, someone puts them in contact with Tom Dick and Harry's dog registry service and for only $20 they are provided with a fancy looking piece of paper that says their dog is "registered". They are happier then pigs in mud. The problem is; the registration is completely fake and useless. Again, the purpose of a real registry is to provide proof of a dogs ancestry. If all you had to do is fill out a form and supply a picture of the dog to get registration papers, I have news for you; the registration papers are fake!
REAL REGISTRIES
So how do you know which registries you can trust? Determine who the top breeders are in any given breed and ask them who they register with.

In most cases, those registries will be doing much more then simply taking money for registration fees. Real registries are recognized by those who breed a certain breed as the one responsible for providing a breed standard.

Too, they will be active in sponsoring or certifying events across the country where the breed is shown and judged. They will also have Judges trained and authorized to judge shows and crown Champions and Grand Champions.
USE ONLY AN AUTHORITATIVE REGISTRY
There may be 50 different companies that provide registration papers for Pitbulls. But there are only two registries that I would purchase a pitbull registered with; the UKC and the ABKC. Any other registry for my breed and purpose is useless. Of course, with another breed of dog, or living in another country, the choice could be different. But, for American Bully style Pitbulls, the UKC and ABKC are the two that most breeders recognize as authoritative and legit.
Learn what it takes to have a top notch kennel - Click Button