Famous!
Mr Pitbull
Welcome!
Check Out Our
Pitbull Puppies
Mr Pitbull
is the way to go!
Expert
Advice!
Secrets of the top Kennels.
Pitbull care and Info.
CLICK PICTURES TO ENLARGE 🔍
A RESCUE IS REWARDING
Learn how to introduce a rescue dog into your home, and the training necessary for a successful adoption and rescue.

You may wonder why someone who breeds dogs would promote a rescue or adoption. Fact is, I do a limited amount of breedings a year, and sell to a very select group of clients who are willing to pay for a very specialized dog.

Conversely, more people visit Mr Pitbull in one hour than I have dogs to sell in a year. Too, the vast majority coming to Mr Pitbull are simply looking for a great pet. For these reason, I tirelessly advocate doing a rescue.
BEFORE BUYING CONSIDER A RESCUE
Every year 4-6 million dogs and cat are euthanized in the USA. Many shelters kill every Pitbull that is brought into them. For this reason rescue shelters have worked diligently at trying to find homes for these magnificent animals. Can you help?
YOUR RESCUE EFFORTS ARE MUCH APPRECIATED!
Through the efforts of various rescue organizations the number of dogs euthanized each year in the USA has declined dramatically. In the 1970's between 12-20 million dogs and cats were euthanized annually. Today that number has been cut by 2/3's. Their efforts, and your efforts are paying off! But yet still, there is more to be done.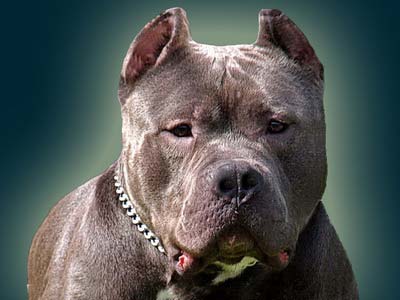 CAN I REALLY FIND THE RIGHT DOG AT A SHELTER?
You would not believe the numbers of emails I get from people who followed my suggestion to contact their local rescue and were able to find exactly what they were looking for. This is especially true with Pitbulls.

There are so many Pitbulls in need of adoption that in most urban areas there are shelters and rescue groups that focus entirely on Pitbulls. Do yourself a favor and contact your local shelter and see what is available. If they don't have what you want today, they will tomorrow.
NOTHING BEATS A RESCUE
There is only one thing better than owning a dog, and that is owning a rescue dog. People who have done a rescue, take pride in knowing the good they have done. Every time you look into their eyes, to know that if it wasn't for your adoption they wouldn't have had a chance, really stirs the heart. How many things can a person do where they can truly take pride in? A rescue is certainly one that counts. Please, before purchasing, at least take a walk through your local shelter.
CLICK PICTURES TO ENLARGE 🔍
SATISFACTION IN CARING FOR THE NEEDS OF A RESCUE
Most shelters will have provided your new best friend with essential care. He should already have been de-wormed and should be up to date on all
ESSENTIAL VACCINATIONS
Additionally they will have already been neutered or spayed.
Many shelters will have micro-chipped them as well, so that if they are ever lost, a quick scan will identify you as the owner. All of this is done for a small fee that is usually a fraction of the cost that a pet owner would have spent.
YOU WILL WANT THEM TO RECEIVE THE BEST CARE
Even though these essentials have been taken care of, I highly suggest that you take them into your vet as soon as you receive them. Make sure you bring the medical records with you, that you obtained from shelter. In most cases they will have received excellent care while in the shelter. Sadly, however, because of budget restraints, some may not have gotten the proper care needed. You will want to make sure your new dog receives the best care.
CLICK PICTURES TO ENLARGE 🔍
CONSIDER THE DOG'S NEEDS
When you take part in an adoption, you know that your adopted dog may have some special needs. Chances are they may have had a difficult life. He may have even been mistreated. Or he may have been a very beloved pet who was well trained and who's owner fell on hard times, or had to move to an apartment.

You would not believe how many emails I get where someone is having to give up a beloved pet for adoption. The people at the shelter should have the history on the dog. They will know if he has been well cared for or needs special attention.
PICK OUT A DOG THAT YOU ARE SUITED FOR
Before choosing, think about how you can best help. If you are an experienced canine handler, perhaps you will be drawn to adopt one who will require extra effort. Such an adoption carries with it a high degree of commitment, but offers the greatest rewards.

If you have a family with children, you cannot take the same chance that someone else may be able to. Before going to the shelter, honestly evaluate your circumstances. Don't over-reach yourself. Pick a dog that you are suited for.
ALLOW THE DOG TO PICK YOU
I'll never forget going to a friends home who had a Canary, that was the best Canary I had ever seen. It would fly right to him. I asked him how he had been able to train him so good? He said he hadn't. He said that when he went to the pet store, they had a large cage that must have had 50 Canaries in it, he said he decided that he would simply put his hand in the cage and which ever one landed on his hand, would be his bird. He let the bird pick him. Do the same when you go to the shelter.
LET THE DOG PICK YOU!
BE PREPARED TO TRAIN
While preparing this article, I received an email from someone who had adopted an eight month old Pitbull from a bad environment, just before the city was getting ready to remove the dog. She also owns a female Pitbull that she had adopted from the local shelter. So she has some experience with dogs.

The new dog respects both her and her mother, in fact demonstrates love. The dog is OK with her 5 year old, tolerates her boyfriend, yet sends signals; but launches himself aggressively at her 14 and 15 year old. She believes that given a chance, and the right training that the dog is going to be an excellent dog. I agree!
TEACH PACK STRUCTURE WHEN DOING A RESCUE
Dogs are Pack Animals. The pack instinct controls every aspect of their life. If his PACK STRUCTURE is a strong one, and is clearly defined, they will be confident in their environment and make an excellent pet. Right now, the above mentioned dog does not understand his position in the pack, and he feels the need to establish his position. This is absolutely the way it is with every breed of dog, both large and small.

Watch a pack of puppies and you will see how they fight for position and ownership. Most people cannot believe how vicious puppies can be toward one another. To establish rank they use their teeth. Because of their fur and thick skin, they rarely inflict serious injuries in these test of will. But when they do the same with a human, even a small dog can inflict serious injury. This kind of behavior is not unusual, in fact it is normal behavior, it is hard wired into them, and it is all they know.
CLICK PICTURES TO ENLARGE 🔍
THE DOG'S PERSPECTIVE
In the aforementioned case, the dog has submitted to both adult women. The small child is not seen as a threat for position so she is being tolerated. Yet, he is very likely to give her a quick bite to remind her of his rank, if he feels she needs reminding. That just has not happened yet; but it will.

The boyfriend; the dog is not sure about. He doesn't know if he is up to the task or not, so he tries to send signals to see if he can perceive without a fight. But now the two teenagers; he sees them as a direct rival for position and he is ready to fight. This is typical pack behavior.
IT IS UP TO YOU TO SET THE RULES
The key to solving this problem is to establish pack structure. Right now the adopted dog is trying to establish the structure of his new pack. This is akin to children deciding what they will eat, when they will go to bed, and how late they will stay out. In some households, it is done that way; and we can all foresee the results. Strong structure is needed.
CLICK PICTURES TO ENLARGE 🔍
IT'S IMPERATIVE THAT YOU BECOME THE PACK LEADER
The leader of the pack needs to decide every ones position. When I was a child, my Dad was the leader of our pack, with my mom being the second in command. They decided every aspect of me and my siblings life. I did not battle with my siblings to see who sat where at the dinner table or who would have what bedroom, or who would get the last piece of pie. And when company came over, my parents decided if I was to sit and listen or if I could retire to my room. My parents decided everything.

Likewise, the adopted dog has to learn that you are the one who decides his place in the pack. He has to learn that all humans are above him. When he learns this, you will have a great dog and a safe dog.
DISCIPLINE IS REQUIRED
Sadly, some are not capable of being pack leaders because they do not understand discipline. Dogs are not people, they relate to things entirely different than we do. What we may view as cruel, is what a dog relates to, and in many cases desires. (I am not talking about beating a dog). The pack instinct is ingrained into them. Before you can be successful with an adoption, you have to understand how the pack instinct controls a dog's thinking.
LEARN HOW TO QUICKLY TRAIN A DOG
DOGS RESPECT PACK LEADERS
Parents that do not discipline their children end up with kids that are disloyal and unappreciative. When loving discipline is administered, the child grows into a well adjusted, respected, and capable adult. Likewise, A dog that belongs to a family with firm rules, is one that will excel, secure with his place in the pack. Furthermore, he will demonstrate both respect and unquestioned loyalty to his master.

So how does one go about training a dog? Is it really possible to teach an old dog a new trick? I highly recommend that you take the time to read my training section: DOG TRAINING PAGES You will note that I endorse Remote Collar Training as a way to quickly and easily teach everything from the basics to advance training skills.

For an adopted dog, I recommend this video: Establishing Pack Structure with the Family Pet DVD In my experience, most any behavioral problem that you may encounter with a rescue, can be easily dealt with when applying the concepts of Pack Structure Training.
Learn how to re-home a dog - Click Button