Famous!
Mr Pitbull
Welcome!
Check Out Our
Pitbull Puppies
Mr Pitbull
is the way to go!
Expert
Advice!
Secrets of the top Kennels.
Pitbull care and Info.
CLICK PICTURES TO ENLARGE 🔍
MAKE MONEY STUDDING YOUR DOG
Turning a dog into a stud is not as easy as it may seem. In this article I tell you the steps you need to take so that your dog can become a breadwinner.
Many people believe
BREEDING
is easy money. Such is seldom if ever the case. Finding people who want to use your dog is not easy. For one thing, you are not the only person with a dog in their backyard. It seems as those everyone who owns a male is looking to cash in.
You need an advantage.
BEST STUD DOG IN THE WORLD
I have received a thousand emails (at least it seems like it) from people who claim they have the BEST DOG IN THE WORLD. Obviously folks love their dog. Because their dog is so nice, they believe everyone else is going to see their dog as they see him. Besides that, if they can do a breeding they hope to get a puppy just like him! They've also seen all the people with a dog not half as nice as their's making thousands of dollars.
"If they can do it so can I!"
EVEN THE BEST STUDS HAVE A TOUGH TIME EARNING A PAYCHECK
Surprise: Just because you have seen people advertising their dog's services for $1000 doesn't mean they are getting a $1000. Fact is 90% of those advertising "UP FOR STUD", will never earn a single penny. It is not to say that some are not earning big money. Some are. Yet such ones are exceptions to the rule.

KEEP READING AND I WILL TELL YOU HOW TO BECOME THE EXCEPTION TO THE RULE!
CLICK PICTURES TO ENLARGE 🔍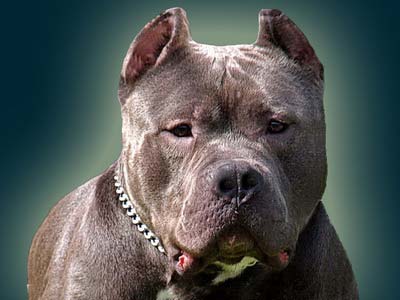 NOT EASY TO BE A TOP STUD DOG
Those who email me can't wait for me to take a look at him and offer an opinion. They are sure that when I look at the pictures I will see what I have been missing.
Out of the thousand plus emails I have looked at, I have never seen even one that I would use. Even if they were free. Even if they drove the dog to my house.
They may be very nice dogs, worthy of admiration, yet they simply do not measure up as a
TOP STUD DOG
for a variety of reasons.
A STUD HAS TO BE REGISTERED
You would think that everyone would know that the dog has to be registered. You cannot believe how many emails I get from people who say "we found him and do not have his papers, but he is such a great dog!" yada, yada, yada.

Not only does he need to be registered, he needs to be registered with the registry that is the governing authority of the particular breed. I breed Pitbulls. The type of Pitbull I breed, has to be registered with either the UKC or ABKC. Certain other breeds might have to be registered with the AKC. I go into detail on how to register them here:REGISTER YOUR DOG CLICK HERE
EVEN UNREGISTERD HE IS STILL THE BEST DOG IN THE WORLD
If your dog is not or cannot be registered with the proper registry, he does not, and will not, ever qualify to be used as a stud, and should be neutered. Do to
OVER-BREEDING
, it is hard enough to find good homes for registered pets, let alone those that are unregistered.
Because he is unregistered does not devalue him in the least as a family pet! Having a piece of paper does not change them in the least. Treat him like he is a descendant of Kings and he will be the best dog in the world.
GET YOUR DOG'S DNA TESTED
He may look like a AMERICAN PITBULL, but is he? Why guess? You can get a DNA test that will identify his breed. There are a number of kits now available; here is the one I would recommend: Wisdom Panel Mixed Breed DNA Test Kit For many, it may identify your dog as breeds not even related with Pits. This could be advantageous if you need to prove to the authorities that your dog is another breed. If this is what you are doing, make sure you take the kit to your Vet for him or her to administer and send in, so he or she can certify the results.
CLICK PICTURES TO ENLARGE 🔍
TO BE A TOP STUD, HIS PICTURES SHOULD SHOW IT
Good grief! You may have the
BEST STUD IN THE WORLD
, but if you can't take a decent picture with a decent camera, how is anyone going to be able to tell?
You would not believe the pictures that are sent to me. If they are not blurry, they are a close up of some unidentifiable part of a dog's body, I think. Either that or the dog is laying down or the picture is so small I need a magnifying glass. If you expect anyone to be interested in your dog, you have to be able to present him with
PROFESSIONAL QUALITY PICTURES
HOW TO TAKE PICTURES OF YOUR DOG
Take the time to look at the pictures on my site. Most of the pictures are taken by myself, my wife, or my dad. And none of us are professional photographers. I use a cheap DSLR camera with kit lenses. All my Pitbulls are photographed from every angle so his features and conformation can be demonstrated. Additionally, on that same page, I go into some detail on how to take pictures so they turn out like you hope they will. EXAMPLES!
CANNOT OVEREMPHASIZE QUALITY PHOTOS
When it comes time to sell the AMERICAN PITBULL PUPPIES, people want to see what the parents look like. How can the pups be sold if the pictures of the stud look like they were taken with a camera from the civil war? I cannot overemphasize the importance of good quality pictures, taken while the dog is in "stacked" positions.
CLICK PICTURES TO ENLARGE 🔍
A STUD MUST HAVE A NAME
There is perhaps a million Pitbulls in the United States, perhaps even more. In various areas we may find dozens in a single neighborhood. Everyone with a backyard has a Pitbull and wants to stud.

How much money can you make with something everyone else has? If everyone had an oil field in their backyard, do you think gas would be $4 a gallon? It is all about supply and demand. You can put up your dog for stud and set the price at $1000, but if your neighbor is studding for free, who is going to pay you your fee?
SET YOUR DOG APART FROM THE REST
Your dog has to be set apart from the rest if he is going to make money. In urban areas every kid grows up thinking that he is going to play in the NBA and earn millions. Fact is, only one in thousands will ever do so. Likewise, only one dog in thousands has what it takes to be a money earner.
As far as I have been able to discern, there is only two ways to accomplish that.
EARN A FEW TITLES
If you think you have that one very special dog out of thousands, then start taking him to all the shows and see how he stacks up against the competition. As you make the rounds with him and he is truly worthy, people will get to know who he is and some will pay for his services.

Of course, understand that doing so is going to cost a small fortune. Traveling either by car or airplane all around the country every weekend with your pitbull in tow, is very expensive. For this reason, I bet I could count on one hand how many people who take this route ever break even.
MARKET HIM
P.T. Barnum had the elephants, the bears, the lions and the tigers, but it was his marketing that made it "The Greatest Show On Earth!" Likewise, you very well may have the best stud in the whole wide world. The problem is, the world does not know that yet. There is an old saying; "you may build a better mouse trap, but the world will not necessarily beat a path to your door". It takes both; the best dog and you being a great marketer. The combination of the two is very rare.
NOT EASY
Sadly, all too often, people believe that there is money to be made breeding dogs. It's not that easy, even when you have a Great animal in your own backyard.

For example, in Pennsylvania I understand that many houses sit on top of coal. How much money could realistically someone make if they decide to put a mine shaft in their backyard? They could work out there every evening after work and every weekend. Do you really think they are going to make money with a picaxe and shovel?
WISH YOU SUCCESS
Likewise, making money even if you have the top stud dog in the world in your backyard, is very hard, if not impossible to do. Just because someone else is doing it and has become a success story doesn't mean that you will too.

Of course I know that you are not likely to believe me. And so I will simply say that if you are going to put your Pitbull up for stud... BEST WISHES!
Learn what it takes to have a top notch kennel - Click Button