Famous!
Mr Pitbull
Welcome!
Check Out Our
Pitbull Puppies
Mr Pitbull
is the way to go!
Expert
Advice!
Secrets of the top Kennels.
Pitbull care and Info.
WELCOME ALL MICHIGAN PITBULL LOVERS!
Hey there all you Wolverines and Spartans alike. Welcome to Mr Pitbull where the World's finest Pitbulls are bred and produced. If you are looking for Blue AMERICAN PITBULL PUPPIES, you will want to visit Mr Pitbull. Mr Pitbull has earned the reputation as the foremost authority on everything Pitbull related. No other kennel in Michigan or anywhere else for that matter, can match Mr Pitbull for quality, selection, and value. I guarantee it!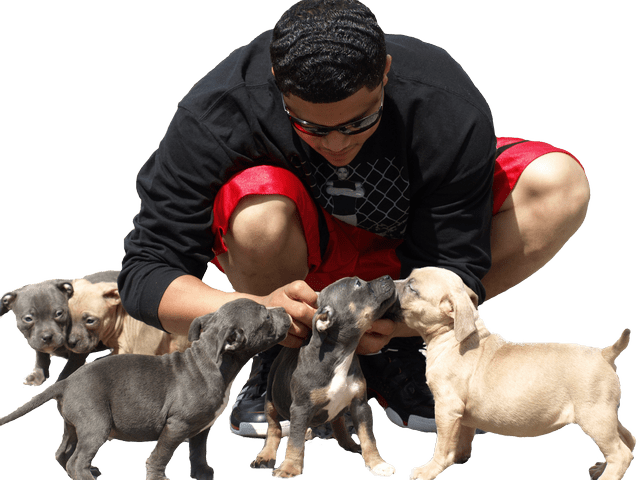 Blue
Pitbulls
Being a successful Breeder in Michigan requires a special vision. When I was growing up I spent much of my time on an Island right next to Mackinaw where I could look across the still Michigan blue waters of Lake Huron and see the Grand hotel. I dreamed of spending time with a trusted friend...
Over the years I have come to know and appreciate what many will never even contemplate. Friendship is first about LOYALTY, and I can say for a fact that there is no more loyal breed than the American Pitbull. I have made it my mission in life to enrich this breed and have spared no cost in assembling the finest bloodlines in the world. I ask you to take a look at OUR DOGS and compare. Any other purchase made elsewhere would simply be a compromise in price.
CLICK PICTURES TO ENLARGE 🔍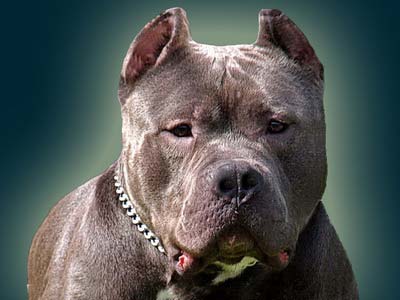 PITBULL PUPPIES IN MICHIGAN
Mr Pitbull puppies are produced here on our puppy farm. OUR PUPPIES We believe our dogs are among the best in the world. We specialize in Blue Pits, Pocket Pits and Bully style. We favor Gotti bloodline and RAZOR'S EDGE bloodlines as well as Remyline. Come on in and look around, we welcomes You!
CLICK PICTURES TO ENLARGE 🔍
MR PITBULL HAS THE TOP BLOODLINES
If you are looking for a breeder in Michigan that has top blood lines such as Razors Edge, Gottiline or REMYLINE you have come to the right place. Take a look at some of our dogs. Blue Remy not only represents one of the best Pitbull bloodlines in Michigan, He is also blue or what some refer to as Blue nose. So if you love Remyline and want a dog that will throw blue traits to your Michigan pitbull puppies, then we would suggest one of his puppies.
CLICK PICTURES TO ENLARGE 🔍
Look at the Mr Pitbull breeders page. I would like to draw your attention to our breeding process. Many Pitbull Kennels in Michigan will try to match up dogs to cover over, or breed out a flaw. Yet a Mr Pitbulls Breeding is chosen not on the basis of flaws, instead, on the basis of feature to feature matching. Our smaller pocket pit bullies are matched to produce pocket pit puppies. Our large heavy bone pits are bred to produce massive heavy boned bully Michigan pitbull puppies. As in any endeavor; one size seldom fits all, we believe the same holds true with your
WHEN ONLY THE BEST WILL DO
Imagine the delight of watching your Rednose Pitbull puppy, red nose or blue grow to maturity; ready to carry on the legacy of the top dogs of the Pitbull breed. With names like Cario, Juan Gotty, Remy, Heartbreaker, Bouncer, Blue Remy, Bra'tac, Bandit, Bartender and more, in their pedigree. Having the pleasure of visiting Mackinac Island with your Dog accompanying you. Yes, purchase one of our Michigan pitbull puppies from Mr Pitbull today and get ready to enjoy the love of man's best friend; the forever proud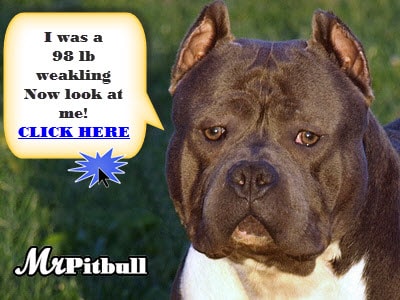 CLICK PICTURES TO ENLARGE 🔍
PREMIER PITBULL KENNELS SUPPLYING PITS TO Michigan
Mr Pitbull kennel has Pitbulls for sale in Michigan and will be offering other products for sale along with our Pitbull puppies. We sometimes have a young dog for sale and large Michigan pitbulls for sale. Our Red nose Michigan pitbulls usually sell out fast! Before leaving take a look at some of our TOP STUDS! I am sure you will agree you won't find a more impressive lineup of Pitbulls anywhere in the world!
MICHIGAN - MICHIGAN STATE - PITBULLS!
Growing up in Michigan I am well aware of the rivalry between the Michigan Wolverines and the Michigan State Spartans. If you like football, you are either for the Maize and Blue or the Green and White. What should simply be a game and fun, can at times turn heated. Sadly the same can be true when it comes to Pitbulls. Some people would like to draw battle lines between Traditional Pitbulls and Bully Pitbulls. I can understand having a passion for one or the other, as each has unique qualities. But to root against one or the other is self-defeating. Hopefully, all Pitbull lovers can unite and work to promote "our" breed, as we have enough working against us.
CLICK PICTURES TO ENLARGE 🔍
MICHIGAN WEATHER IS PERFECT FOR BLUE PITBULLS
Of course Michigan is an awesome place to own and raise a blue pitbull. There is good reason that Michigan is called a winter, water, wonderland. I personally believe that the temperature variations found in Michigan with it's four seasons is better for a dog's health. First, the extreme heat of the Southern States is not good for short muzzle dogs like many bullies are today. I tried to locate stats on how many dogs die annually of heat stroke and could not find any, yet suffice to say that it is a common problem in hot climates. Secondly the Michigan winters and the hard freezes serve as a natural way to control many parasites that thrive in Southern climates. Therefore carrying for a blue pitbull in Michigan is easier in many respects. I know I look forward to the winters in Michigan and so do the Dogs.
CLICK PICTURES TO ENLARGE 🔍
MICHIGAN RESIDENTS CALL MR PITBULL NOW
Another advantage of running a Kennel in Michigan is apparent when it is time to exercise the dogs. In the few summer months we have, my dog get little exercise. Any exercise they do get is in the early morning hours. Yet as a Michigan fall starts to approach and the temperature starts to dip, the dogs are able to enjoy extended play time in the yard, which no doubt contributes to Bandit and the rest of my dogs looking so good. Sadly because I do a very limited amount of breeding, it is not often that I have puppies for sale. But when I do, I am certain that you will not find better anywhere.
CLICK PICTURES TO ENLARGE 🔍
MICHIGAN IS THE PLACE TO BE
Few places in the United States can boast the advantages that Michigan can as a location for a Kennel. Clearly, Michigan excels in beauty being surrounded by the Great Lakes along with countless inland lakes. These features makes places like Traverse City, Petoskey, Harbor Springs, and Mackinac Island, tourist hot-spots. Anyone who has ever visited Michigan will testify to it's four seasons of beauty. It is no wonder that Michigan is known as the "Winter, Water, Wonderland". Yet the reason that Michigan is one of the best places to have a Kennel has little to do with the aforementioned features. What I relate next will surprise many who may be thinking of starting a Kennel.
CLICK PICTURES TO ENLARGE 🔍
MICHIGAN'S WEATHER IS PERFECT FOR A KENNEL
Weather is a huge factor when operating a Kennel. Until you have a kennel full of dogs you may not have given much thought to how the weather can play a crucial role in your success. There is a tremendous advantage to cold weather when running a kennel. In Michigan, there is only a couple months when the heat could be described as excessive. Heat is an enemy to a Pitbull's health. Read my article on Heat Stroke for more detail. It is all but impossible to exercise a dog when the weather is hot. In hot weather all your dogs want to do is set somewhere in the shade. In order to take pictures of your dogs as I like to do, you have to be out at first light because anything above 75 degrees and the dog is standing there with their mouths hung open panting and drooling. Again heat is a dogs enemy. Yet there is another enemy you may not have considered - Read on...
CLICK PICTURES TO ENLARGE 🔍
BUGS, TICKS, AND MORE BUGS
Most have no idea as to how difficult it is to protect a kennel full of dogs from disease carrying bugs and the like. And for this reason, I hate to see winter come to a close. As soon as spring arrives, so do the bugs. The dogs are attacked from the ground and the sky. Lice, Ticks, Fleas, Mosquitoes, Flies, Worms and any and all other parasites you can think of. Keeping your dogs safe from these and the diseases they carry is more than a full time job. In climates where the weather never freezes for extended periods, many of these pest breed unchecked. In Michigan however, a good cold winter is all that is needed to kill off the majority of these pest that makes your dog's life miserable. As an example; I have a kennel full of dogs and in part because of Michigan's favorable climate, have never had a problem with Fleas. I've gone years without even seeing a Flea. Now it is not to say that Michigan doesn't have bugs; we do, but the winters lessen their numbers to a large degree. Before starting a Pitbull Kennel, you will want to read my pages on how we deal with bugs and the like in our health section