Famous!
Mr Pitbull
Welcome!
Check Out Our
Pitbull Puppies
Mr Pitbull
is the way to go!
Expert
Advice!
Secrets of the top Kennels.
Pitbull care and Info.
MR PITBULL WOULD LIKE TO WELCOME ALL FLORIDA PITBULL LOVERS!
We want to welcome all you in the great state of Florida and Thank you for visiting mrpitbull.com! Mr PitBull epitomizes the pinnacle of the best bred Pits in the US of A. We are known nationally, as well as many in Florida, as having some of the Top Bully bred Pitbulls in the world. No kennel in Florida can match us for quality, selection, and value. We stand behind our dogs!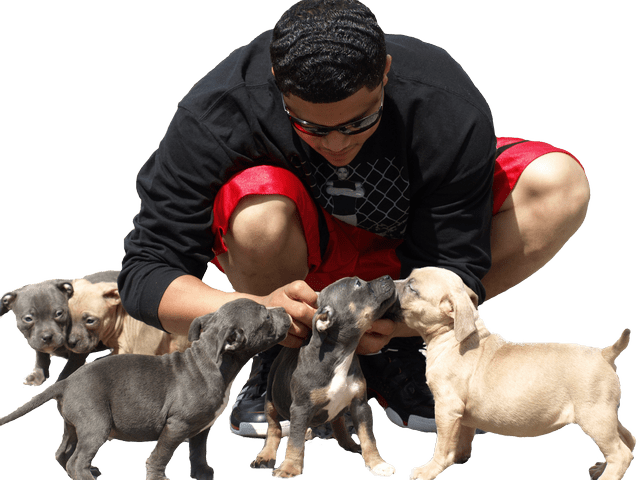 Blue
Pitbulls
Thank you to my Florida friends for visiting Mrpitbull.com! MrPitbull produces the highest quality AMERICAN PITBULL TERRIERS and BULLIES for sale anywhere. Our puppies come from top bloodlines such as Razors Edge and Gotti. We specialize in Bullies, Blue, Razor's Edge, Gotti and don't forget Gator. Our puppies are known for having "lots of bone".
CLICK PICTURES TO ENLARGE 🔍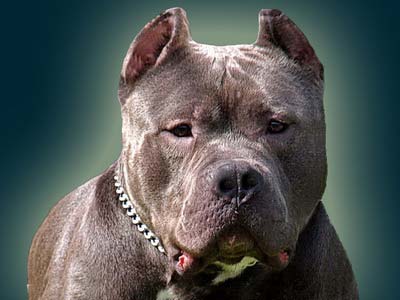 PITBULL PUPPIES IN FLORIDA
Florida has become a hotbed in the popularity of the modern Pitbull. From the Keys all the way to the Panhandle, no breed of dog is as popular. This popularity has resulted in many unqualified breeders producing puppies to meet the demand. Yet for the discriminating buyer, looking for the finest quality, and wanting a dog that will turn heads, look no further. We have you covered.
MR PITBULL HAS BUILT A REPUTATION OF BREEDING ONLY THE BEST
A long time ago someone told me something that has stuck with me, they said: "Good things are seldom cheap and cheap things are seldom good." I have taken that to heart. Therefore if you are looking for a kennel in Florida that has puppies for sale, cheap; you will not find them here. Our kennel is stocked with Purple Ribbon Pitbulls, all champion quality. No expense has been spared in assembling the top of the line Bully Pitbulls. Throughout this site you will often see that I recommend you look at the THE PICTURES OF OUR DOGS closely. We believe that any reputable breeder should provide you with the best possible photos to base your purchase on. I also owe it to you to say; our puppies are expensive, I make no apology for that. Again, quality comes at a cost.
CLICK PICTURES TO ENLARGE 🔍
CLICK PICTURES TO ENLARGE 🔍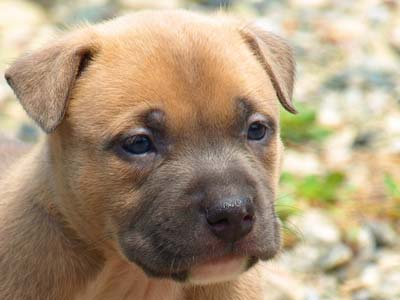 NOTE THE MRPITBULL DIFFERENCE
As the popularity of the breed has soared, it seems as if everyone who has a dog, feels like it must be bred. Many mistakenly believe that breeding is a fast way to make a buck. Sadly this has resulted in a deluge of poor quality breedings, as most dog's simply are not breed worthy. I have searched the country over, looking for the top dogs and breed only those that meet my stringent requirements. Spend the time examining our dogs, and you will note the difference.
CLICK PICTURES TO ENLARGE 🔍
HD PICTURES
Look at our breeders page. I would like to draw your attention to our breeding process. Many breeders will breed any dog that they happen to have. Yet a Mr Pitbulls Breeding is chosen not on happenstance, instead, on carefully chosen considerations based on years of experience and input from legendary breeders. One look at our dogs, is all it takes to see the difference. And don't forget to click on our pictures so that you can examine our dogs in High Definition.
CLICK PICTURES TO ENLARGE 🔍
NEVER COMPROMISE
One thing I have learned, over the years, what is popular one day will be old news tomorrow. Today, folks are looking for Razor's Edge, Remyline, Gottiline and Gator. Tomorrow however, new names will come to the fore. Many will scramble to stay apace. When this occurs, it is most often associated with compromise. You can plainly see it, in the dogs they are producing. One thing you will not with a MrPitbull brand dog; we don't believe in compromise. Yes, purchase one of our AMERICAN PITBULL PUPPIES from us today, and get ready to enjoy the love of mans best friend; the forever proud AMERICAN PITBULL TERRIER!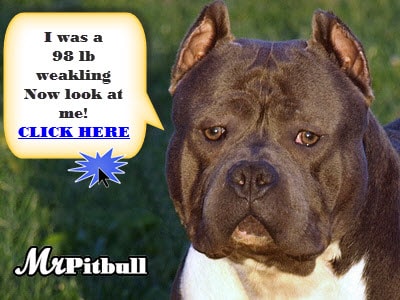 CLICK PICTURES TO ENLARGE 🔍
THE RIGHT CHOICE
From the Atlantic coast of Florida to the Gulf of Mexico and all the way down to the Florida Keys, Floridians know that Blue Pitbulls are sure to please. Some Floridians root for The Gators, while others for the "Noles" or the "Canes." Still others love their Jacksonville Jaguars while some want them in chains. While one thinks that the other hasn't a clue, everyone agrees that Floridians love Pitbulls that are Blue. Of course Mr Pitbull is the best source in Florida for Pitbulls for me and for you.
CLICK PICTURES TO ENLARGE 🔍
IMPORTANT FACTOR DUE TO FLORIDA'S HEAT
There are some very important factors that you want to consider before purchasing any dog. Most will agree that Florida is warm; maybe too warm. Just as some people like warm weather and others do not, the same is true with dogs. Bully style Pitbulls can be prone to overheating in the hot Florida sun. Pitbulls are considered to be a "short muzzle" breed. Dogs with short muzzles do not do well in hot weather. What a lot of people are surprised to learn is that dogs do not sweat. When humans get hot, our bodies sweat as a way of cooling the body down. However, a dogs only way of cooling, besides a private swimming pool, is to pant. If you have ever seen a dog with it's mouth hung open panting, it is cooling itself. The longer the muzzle, the more effective the cooling. Therefore, you want to avoid going with a Pitbull that has a very short muzzle as some breeders are producing. - You will want to read: "SAVE YOUR DOG FROM HEAT STROKE"!
IMPORTANT INFORMATION
Mr Pitbull's website is devoted to PITBULL HEALTH and enjoyment. We have numerous pages devoted to how to properly feed and care for your new puppy. Of course they don't stay puppies forever, therefore, we provide you with the information you will need properly train a your new best friend and care for his or her changing needs. What I relate is directly from my experience of operating Mr Pitbull Kennels.