Famous!
Mr Pitbull
Welcome!
Check Out Our
Pitbull Puppies
Mr Pitbull
is the way to go!
Expert
Advice!
Secrets of the top Kennels.
Pitbull care and Info.
CLICK PICTURES TO ENLARGE 🔍
HEALTH QUESTIONS AND ANSWERS
Our health section explores the most common questions regarding Pit Bull Health. Every question I answer is directly from my mailbox. I have selected the best and most informative health questions and have included them for your review.

Our health section covers a variety of issues that are common among any breed of dog. Most dog owners are not qualified to diagnose and treat many common health issues that a professional kennel deals with on a regular basis. You will find solutions to many of these concerns.
I implore you to consult with your Vet before implementing any opinion on heatlh I may share on Mr Pitbull. There is no substitute for hands on professional veterinary care.
KEEPING MY DOG HEALTHY IS MY BIGGEST CHALANGE
Taking care of the health of my dogs is my biggest challenge as a kennel owner. For whatever reason dogs are susceptible to a variety of very serious health concerns. Much more so than people. Things like Parvo, Heart-worm, Rabies, Distemper and even Hepatitis are serious health concerns for every dog.

Although I personally do not know of anyone who's dog has contracted Rabies, I can just about guarantee you that if your dog is not properly vaccinated that sooner or later, your dog is going to contract the Parvo virus, which kills half of all dogs that catch it. As a dog owner you have to be pro-active when it comes to the health of your dog.


CLICK PICTURES TO ENLARGE 🔍
JUST BECAUSE YOUR DOG ISN'T COMPLAINING DOESN'T MEAN THAT HE IS HEALTHY
Since dogs can't talk, and most dogs don't tend to complain about their health, if you are not pro-active with your dog's health, you will not be meeting the health needs of your dog.
I cannot believe how many dog owners go months on end without
WORMING
their dogs. I can't believe how many people have went over a year without cleaning their dog's ears or teeth. I can't believe how many people never treat their dog for heart-worm and then wonder why their dog has no energy. Your dog is not going to tell you he has these problems.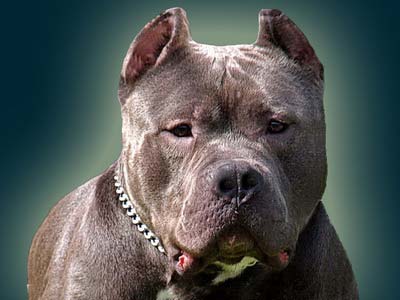 As a dog owner and lover, you have the responsibility to see to his health needs before they become a problem. If you don't take care of these health issues, promptly and systematically, you don't deserve to own a dog.
KEEPING YOUR DOG HEALTHY IS NOT CHEAP
I get thousands of emails each year, many of these are seeking advice on how to treat a specific health problem their dog is having.

It is shocking and sad, as to how many people just are not caring for their dog's health properly. In these tough economic times, many people just don't have the funds to take their dog to the Vet. Sadly, their dog is suffering because of it. I try to help and answer health related questions when I can, but still, there is no substitute for a visit to the vet to care for your dog's health.
On the next page: Learn why and when to give puppy shots.
Learn to give vaccines yourself and save a whole lot of money.