Famous!
Mr Pitbull
Welcome!
Check Out Our
Pitbull Puppies
Mr Pitbull
is the way to go!
Expert
Advice!
Secrets of the top Kennels.
Pitbull care and Info.
CLICK PICTURES TO ENLARGE 🔍
THE PROUD AMERICAN PITBULL TERRIER
Never before in the history of the United States has one breed of dog been as popular as the American Pit Bull is today. You will find them in most every environment, favored by young and old alike. Yet despite their massive popularity, the breed is often maligned in the press. Yet for those who know the breed, it is their unmatched loyalty and stable temperament that makes them a perfect match for many dog lovers today. This page provides information on American Pit Bulls from a source you can trust; Mr Pitbull, who has built a reputation as a leading authority on anything Pit Bull related. A number of factors have played into the success of the American Pit Bull breed. We will discuss a few of them here.
AFFECTION OF THE PITBULL TERRIER IS LEGENDARY
First and perhaps foremost is it's natural desire to please his or her master and to be loved. The affection of the American Pit Bull Terrier is legendary. Very few dog breeds can match the American Pit Bull Terrier in this important quality. Secondly, perhaps no other dog is available in an assortment of colors and patterns from solid in color to spotted, speckled, hued and brindle. Among these is virtually every color found in the canine world. The American Pit Bull breed can be divided into three primary categories; Red nose, Blue nose, and American Bullies. If you are looking for a dog and there is a certain look you want, you are sure to find it in the American Pit Bull. PICTURES OF AMERICAN PITBULLS
VARIETY IS THE HALLMARK OF A PITBULL TERRIER
Also playing a major role in the breeds popularity is; The Bully Movement. Interestingly, The American Pit Bull Terrier is not recognized by the American Kennel Club (AKC). With the dis-allowance from the AKC, what may have been viewed by some as a handicap to the Pit Bull Breeder, has actually resulted in a huge advantage for American Pit Bull Breeders. Under the rules of the AKC, any recognized dog breed is limited to a set, predetermined breed standard. In other words the AKC dog breeder is constrained by the breed standard and therefore a Beagle, a Cocker Spaniel, a Collie, a German Shepherd and so on, looks exactly the same today as it did decades ago.
CLICK PICTURES TO ENLARGE 🔍
THE BREED EVOLVES
I invite you to think of it this way; What if by someone decree every song had to have the same tune or every car had to look the same? Certainly, creativity would be hindered and things would become stagnant, interest would wane. Without such limitations breeders have been able to introduce new bloodlines thus continually updating the breed. Leading to the development of what has been coined The Bully Breed. A number of Breeders saw an opportunity to create a dog unlike any other.
AMERICAN BULLY BREED PITBULLS
Leading the development of this new and exciting breed of Pit Bull, among others, was Dave Wilson of Razors Edge Kennels and Richard Barajas of Gottiline Kennels. Although both men had a different perspective in what they wanted their dogs to look like, they both shared the same ideal. It was their goal to retain the loving nature of the Pit Bull Terrier, while at the same time diminishing the aggression of a dog bred for a century to fight.
BULLY BREED PITBULLS BEGIN TO TAKE SHAPE
As their visions began to take shape other Breeders began to take notice, among them; Tilo and Maria of Ruckus Kennels, Mike of Mikeland Federation, Fabian Chichester of Remyline Kennels, Marcos Suarez of Suarez Bulls Kennels and a host of others too numerous to name. Before long a new and much improved Pitbull was born!
CLICK PICTURES TO ENLARGE 🔍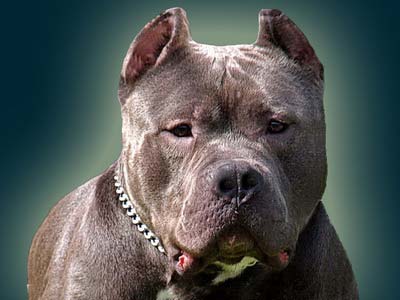 PITBULL KENNELS TODAY
Today, American Bully breed is a success story perhaps even beyond what Breeders Dave Wilson of Razors Edge Kennels and Richard Barajas of Gottiline Kennels could have imagined. In a short period of time, under two decades, the Breed has established itself as exactly what the public has been missing in its search for the ultimate representative of man best friend. Today, The American Bully style Pitbull holds little in common with the game bred Pit Bulls. Although they both bear the same name, The Bully style Pitbull bears only a passing resemblance to the game bred dogs of yesteryear.
UNEQUALED IN MAJESTY
Take a glance at Mr Pitbull brand Bully bred Pitbulls and the difference is apparent immediately. Mr Pitbull brand Bully Pitbulls are shorter legged, wider body, with bigger heads. One look reveals a dog of unequaled majesty yet with matchless forbearance. Talk to those who own an American Bully and you will immediately sense their passion. You will be hard pressed to find a breed that is loved so dearly. Many though would argue that the game bred American Pit Bulls which are more slender are the rightful owner of the name Pitbull. For more on this subject please see the article: AMERICAN PITBULLS UNDER ATTACK
Learn how to re-home a dog - Click Button