Famous!
Mr Pitbull
Welcome!
Check Out Our
Pitbull Puppies
Mr Pitbull
is the way to go!
Expert
Advice!
Secrets of the top Kennels.
Pitbull care and Info.
WELCOMES ALL YANKEE AND METS FANS!
We welcome all New York Pitbull lovers to mrpitbull.com where some of the finest Pit Bull puppies on the planet are produced. I take pride representing Pitbulls of RAZORS EDGE and Gotti bloodlines. BLUE PITBULL PUPPIES are our specialty. We have earned the reputation as the foremost authority on everything Pitbull related. No other kennel in New York or anywhere else for that matter, can match our quality, selection, and value. I guarantee it!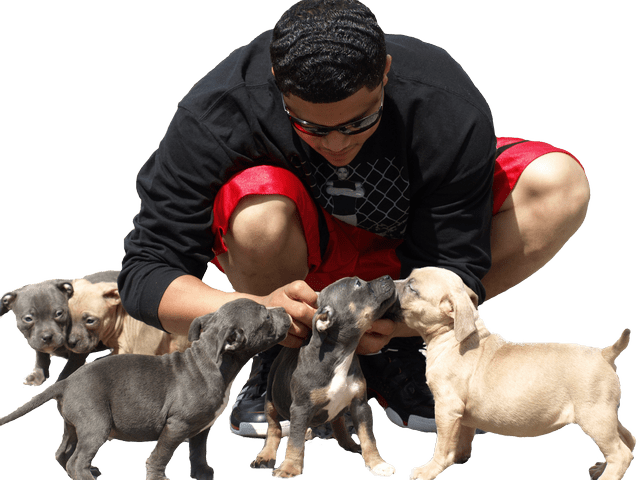 New York Blue
Pitbulls
We can deliver our PUPPIES to New York and New Jersey. If you are looking for Puppies in New York or in Buffalo, Rochester, Yonkers or Syracuse, you've come to the right place; I've got what you are looking for.
Over the years I have come to know and appreciate what many will never even contemplate. Friendship is first about LOYALTY, and I can say for a fact that there is no more loyal breed than the American Pitbull. I have made it my mission in life to enrich this breed and have spared no cost in assembling the finest bloodlines in the world. I ask you to take a look at OUR DOGS here and compare. Any other purchase made elsewhere would simply be a compromise in price.
CLICK PICTURES TO ENLARGE 🔍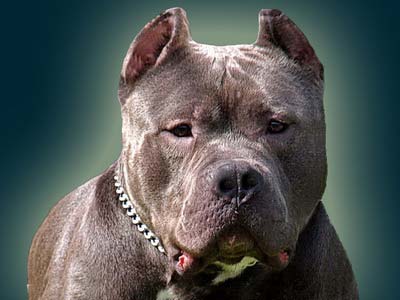 PITBULL PUPPIES IN NEW YORK
We believe our Pitbulls are among the best in the world. We specialize in breeding quality bully style Pits. We favor Gotti bloodline and RAZOR'S EDGE bloodlines as well as Remyline. Come on in and look around, Mr Pitbull welcomes You! You will not find better in the Big Apple or in Gotham City.
CLICK PICTURES TO ENLARGE 🔍
WE HAVE THE TOP BLOODLINES
If you are looking for a breeder in New York that has top blood lines such as Razors Edge, Gottiline or REMYLINE you have come to the right place. Take a look at some of our dogs. Blue Remy not only represents one of the best Pitbull bloodlines in New York. So if you love Remyline and want a dog that will throw blue traits, then we would suggest one of his puppies.
CLICK PICTURES TO ENLARGE 🔍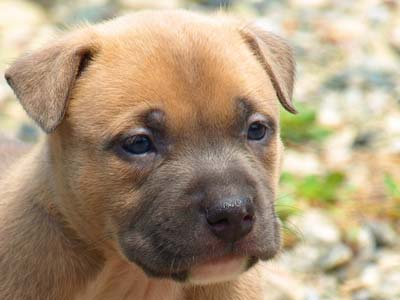 MR PITBULL PREMIER PITBULL BREEDERS
Of course you don't want to over-look Bra'tac either. Take a look at his PICTURE HERE and see why he has become an INTERNET sensation (first picture). And don't forget Bandit and Bartender, two of the top Remyline and Razors Edge studs in the world. Our puppies we believe are among the best in the world.
CLICK PICTURES TO ENLARGE 🔍
MR PITBULL HAS SPARED NO EXPENSE BREEDING THE FINEST PITBULLS
A long time ago someone told me something that has stuck with me, they said: "Good things are seldom cheap and cheap things are seldom good". I have taken that to heart. Therefore if you are looking for a kennel in New York that has puppies for sale, cheap; you will not find them here. Our kennel is stocked with Purple Ribbon Pitbulls, all champion quality. No expense has been spared in assembling the top of the line Bullies. Throughout this site you will often see that I recommend you look at our PITBULL PICTURES closely. We believe that any reputable breeder offering will provide you with the best possible photos to base your puppy purchase on. I believe I owe that to you! I also owe it to you to say; our puppies are expensive, I make no apology for that. Again, quality comes at a cost.
CLICK PICTURES TO ENLARGE 🔍
WHEN ONLY THE BEST WILL DO
People ask me all the time how they can make their Pitbull look like a MR PITBULL BRAND DOG They think that by feeding a certain diet and by a certain regiment or workout routine that they can make their Blue Pitbull look like mine. That is never going to happen, anymore than one could eat more and grow to be 7' tall. Today the definition of the pitbull terrier is changing. That change is due to genetics. I am an expert at pairing specially selected, top of the line dogs, chosen for their unique attributes. Mr Pitbull brand AMERICAN BULLIES are rewriting the standard of the breed. To be A successful Kennel in New York I have to stay ahead of the curve; not easy in a changing marketplace.
CLICK PICTURES TO ENLARGE 🔍
PREMIER PITBULL KENNELS SUPPLYING PITS TO New York
Our puppies usually sell out fast! In fact, I generally have a waiting list for those who are discerning buyers. Before leaving take a look at some of our TOP STUDS! I am sure you will agree you won't find a more impressive lineup of Pitbulls anywhere in the world!
CLICK PICTURES TO ENLARGE 🔍
BECOME A PITBULL BREEDER
Because of the immense popularity of today's Pitbulls, many people in New York are looking to become Breeders. Being a Breeder in New York is a worthy and rewarding endeavor, but it is not without it's perils either. It is a full time job, with health concerns that you would never have foreseen. Additionally, the dogs need care 7 days a week 365 days a year. Which reminds me of something that the fictional "Soup Nazi" on Seinfeld would say; "No Vacation For You"! If you are considering becoming a breeder, you will want to carefully follow the advice that I share liberally here @ mrpitbull.com. For example, here is a concern that most people starting out as Breeders would not have thought of: "GIARDIA"! If your are thinking of becoming a breeder, you will want to read my article.
CLICK PICTURES TO ENLARGE 🔍
NEW YORK IS A GREAT PLACE TO BE A PITBULL BREEDER
New York has a great mix of rural area and population centers that a good breeder can take advantage of. Many breeders in other States have to rely on shipping puppies nationally. Because of a growing list of restrictions, it is becoming very difficult and time consuming to ship puppies by Airlines. A Breeder in New York, is generally able to sell puppies locally because of the large population base. This is a big advantage.
CLICK PICTURES TO ENLARGE 🔍
THE NEW YORK CLIMATE IS IDEAL
One thing that a Pit Bull Breeder in New York will appreciate is the ideal weather. And you were led to believe that Florida had the ideal weather. For people this may be true, but not for Pit Bulls. Hot weather is a powerful foe to a Pit Bull. Pitbulls can easily be overcome by heatstroke in hot weather. A lot of extra work is required to keep dogs safe in summer months. It is much easier to protect the dogs from extreme cold than it is to protect them from the heat. New York has just about the right climate for breeding. Read our page on Heat Stroke for more information - "PROTECT YOUR DOG FROM HEAT STROKE"!
CLICK PICTURES TO ENLARGE 🔍
NEW YORK PITBULL BREEDERS PROTECT YOUR DOGS
A big advantage that Breeders in New York have, again due to the climate, is fewer parasites. Keeping your dogs safe from parasites is a huge job. Unlike people who carefully prepare their food and wash their hands, dogs eat right from the ground and eat things that would make a Billy Goat puke. For this reason parasitic worms are a huge problem especially in the summer months. So too, flying insects, Ticks, Fleas, Mites and the like, are carriers of many diseases that can expose your dogs to dire health issues. In hot climates these type of parasites have free reign and take advantage of it. I love it when winter comes and most of the aforementioned is of little concern. Whether you are a Breeder in New York or else where, you will want to read my Health pages: "KEEP YOUR DOG SAFE FROM PARASITES"!