Famous!
Mr Pitbull
Welcome!
Check Out Our
Pitbull Puppies
Mr Pitbull
is the way to go!
Expert
Advice!
Secrets of the top Kennels.
Pitbull care and Info.
CLICK PICTURES TO ENLARGE 🔍
HOW TO QUICKLY FIND A GOOD HOME FOR YOUR DOG
In this article I will give you tips that will help if you are re-homing your beloved pet.

I often receive emails from people who due to unfortunate circumstances are having to re-home the family pet. Re-homing a dog that you have loved as a member of the family should only be done as a last resort.

I am going to assume you have exhausted all possibilities of keeping them, and am not going to spend time trying to convince you to keep them.
DO NOT TAKE THEM TO THE SHELTER
Under no circumstance take your dog to the shelter. That is a death sentence. With budget cuts, most shelters simply do not have the resources to provide care for the long term. Nor will they be as motivated as you to re-home them. When it comes to finding a new home, you are the only one who will work tirelessly on behalf of your beloved friend.

If you are not afraid of a little work and If you employ my formula outlined below, you should have no trouble finding a good home. In fact, you may very well have your pick of a number of good homes eager to adopt your dog.
REHOMING TAKES A LITTLE BIT OF CREATIVITY
The key to quickly re-homing a dog is to put up the RIGHT FLYERS. Simply posting up a flier with a picture on it saying "Free Dog" is going to draw little interest. You may have already tried that in your efforts to find a good home. There are two elements needed to make your fliers stimulate the interest and pull at the heartstrings of everyone who sees them.
YOU'LL NEED A GOOD PICTURE
First you need a GOOD PICTURE. Use a good camera. Borrow one if you have to. Take
A LOT OF PICTURES
and pick the best one. With a digital camera, it cost the same to take a thousand pictures as it does one. I will often take a hundred pictures and find only one that goes on Mr Pitbull.
Remember the picture is the first thing that draws attention to your flier. Use discernment, if posting a picture that include people. Such pictures can show the
LOVING NATURE
of your pet and draw attention to the need. However you don't want people calling for the wrong reason, so use good judgment. Just make sure the picture is appealing.
PUT THIS ON YOUR FLYERS
What you say on the flier is critical if you want to find a good home. Simply listing all the facts will do nothing to stir the interest and emotion you need to create.

This is what I recommend: Tell the story of your dog in the first person. In other words, tell the story as if your dog is writing it. Put a caption at the top that says:
I AM GOING TO MISS MY FAMILY!
Now write a story that is compelling.
HERE IS AN EXAMPLE
It is hard to believe that for the past 5 years, ever since I was a puppy, that I have lived the life of a king, with the most loving family. During that time I watched little Tommy grow from elementary school to graduate from high school. He has been a good friend to me. I'll never forget the time he was sick and I laid by his bedside longing to hear his voice and to feel his touch. How delighted I was when finally he was able to throw the ball to me again. I think he liked that as much as I did. It seems like only yesterday.

But now Tommy has left for college. And because Tommy's Dad has lost his job, my family is having to move into an apartment. Sadly the apartment manager said "No Pitbulls Allowed". I did my best to persuade the manager, laying my head in her lap (I can be a charmer). She told my family that she could see I was a real nice dog, "but rules are the rules".

I know my family is worried sick about me. I told them I will be OK, I'll find another little boy that I can love, and that my best years are still ahead of me. But secretly I'm worried. I've gotten used to living indoors and obeying their rules. They've promised me that they will make sure I go to a loving home. So if you would like a new best friend please give me a call. By the way, my name is Fido. I look forward to meeting you.
CLICK PICTURES TO ENLARGE 🔍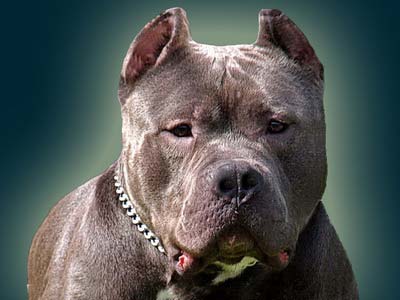 REQUIRES YOUR BEST EFFORTS
You will notice in the above text that I supplied all the relevant details needed to re-home them. I told the age, the circumstance as to why they need a new home, the kind of dog he is, and that he is house trained and well trained.

The story also indicated that the family would be looking for a good home and that a home check would be done.

Your effort should reflect the seriousness of the issue: For Fido; it is a matter of life and death.
IMPORTANT TO TELL THE TRUTH
It is important that the truth be told. If the dog has some issues or health problems, tell them in the story. Some people love a hard-luck story and will be drawn to a pet that needs special care.

I can't tell you how many times I have seen on the news a story of an abused animal in need of a home, who perhaps may have lost a leg. And almost always, the next day the newscast tells that the animal was adopted, and further report that 100's of people called in offering to take them in.

Tell the truth. Provide some compelling reason for immediate action, as to why they are in need of a new home. Write the story in a way that touches the heart, and you will have no trouble finding them a new home.
MAKE SURE YOU DO A HOME VISIT
MAKE SURE NEW OWNERS ARE QUALIFIED
Post the fliers in neighborhoods you would like to find a home for your pet. If they are a Pitbull, you don't want them going to a home in a neighborhood where he is likely to be abused or stolen. If you put forth a good effort into re-homing them, you will have plenty of people willing to adopt them.

Make sure that you do a home inspection.
ADDITIONAL RESOURCES
Here are a couple of excellent books that may provide additional suggestions:The Dog Redeemers: Finding Forever Homes Second Start: Creative Re-homing for Dogs The first book listed above, will help you find a good home. The second book's focus is for those who are introducing a pet to their own home. The information can help you to understand what a new family may be concerned with. Too, it would also make a great gift to provide to the nice family that has agreed to take in Fido.
Learn how to care for their health needs - Click Button