Famous!
Mr Pitbull
Welcome!
Check Out Our
Pitbull Puppies
Mr Pitbull
is the way to go!
Expert
Advice!
Secrets of the top Kennels.
Pitbull care and Info.
PUPPY SHOTS - PUPPY VACCINES
CLICK PICTURES TO ENLARGE 🔍
PUPPY VACCINATION SCHEDULE
HOW TO SAVE MONEY
On this page we will discuss how and when to vaccinate puppies, and how you can save a lot of money doing it yourself.

I cannot begin to tell you how many puppies never make it to four months of age all because their owner neglected to vaccinate them. In fact, even missing one scheduled series of shots can be life threatening.


IF YOU DON'T VACCINATE YOUR PUPPY HOW LIKELY IS IT THEY WILL GET SICK
Sadly many people view puppy shots as being unnecessary. They reason; if they didn't give their child a polio shot, the odds of the child getting Polio is one in a million. So they reason the same with puppy shots. Nothing could be further from the truth. Whereas most contagious childhood illnesses have been eradicated due to vaccination adherence, the same is not true concerning the illnesses associated with dog vaccinations. Some of these viruses are very prevalent and extremely contagious.
VACCINATIONS ARE A MATTER OF LIFE AND DEATH
A puppy that does not get a full regiment or series of vaccinations, is not likely to die of natural causes at a ripe old age. In fact, a dog that does not get his or her vaccinations is unlikely to see his or her first birthday. Puppy shots are of utmost importance! I cannot stress that enough. In this article I answer several of the most commonly asked questions in regards puppy shots and the proper vaccine schedule that you will want to adhere to. I also relate what happened to me when I lost my entire first litter because of not adhering to a proper vaccination schedule.
Mike from Cleveland asks:
Dear Mr PitBull, I just got a new pitbull puppy and my Vet tells me that puppies needs puppy shots every few weeks until the puppy turns 18 weeks. Is my vet trying to rip me off? Do puppies really need puppy shots that often?
IS IT REALLY NECESSARY TO GIVE PUPPY SHOTS EVERY TWO WEEKS?
Mike, your vet is right on the money. I cannot stress enough the importance of timely puppy shots for pitbull puppies to keep them healthy. Here is why puppies need shots every few weeks to safeguard their health: When puppies are born the first few days the puppies are fortified against viruses by means of antibodies that are contained in the Colostrum that the mother's milk provides. Those antibodies protect the puppies health for the first number of weeks. At about six weeks of age the protection from the mother's milk starts to wear off and the puppy becomes vulnerable to dangerous viruses that can severely challenge a Pitbull's health. It is at this time you want to begin the puppy shots.

YES IT NECESSARY TO GIVE PUPPY SHOTS EVERY FEW WEEKS
Here however is where the problem lies: there is no way of knowing when the protection given in the mother's milk has worn off. Not only does the antibodies supplied in the first few days of feeding protect against Viruses, it also stops the vaccine from working, as well.

Since you don't know when the vaccine in the puppy shots is effectively absorbed by the puppy, you have to keep giving the puppy vaccinations every few weeks.
DON'T LEAVE YOUR PUPPY UNPROTECTED!
So let's say that you give the puppy shots at eight weeks and plan on giving your puppy shots again at twelve weeks. It is possible at eight weeks that the puppy is being protected by the mother's milk and the puppy vaccination is therefore rejected. But yet, before the twelfth week comes, the immunities have worn off, and the puppy could catch a virus such as Parvo and die. That is why the vaccine is given every few weeks instead of once a month, in order to minimize the days that the puppy is unprotected.
Ronnie from Pittsburgh asks: Help! my new puppy just died of Parvo and now my other two dogs have it. What can I do? The thing is, the little fella wouldn't eat one day and before I knew it he had diarrhea and a lot of blood in his stool. He died in one day! Please help before I lose the other two. I am writing you because my vet told me NOT to bring the dogs in. I could not believe it! I know I missed their vaccinations but I didn't think missing the vaccinations would do this. Help!
CLICK PICTURES TO ENLARGE 🔍
YOUR PUPPIES HAVE PARVO - IS IT TOO LATE TO GIVE THEM PUPPY SHOTS?
Ronnie, it breaks my heart to hear that. I know firsthand the devastation Parvo can have due to missed vaccinations. To save the other two dogs and protect their health I have to have more information. How old are the other dogs? Do they have blood in their stool, and if so; how much?


A PUPPY WITH THE PARVO VIRUS HAS VERY LITTLE CHANCE OF SURVIVAL
Parvo can vary in severity and certain dogs can experience different health symptoms. Here is what I have found from my experience: If there is a lot of blood in the stool, the chance of saving a puppy is completely hopeless. Even a full grown dog can experience enough blood loss to kill it.

If the blood loss is minimal and the Parvo virus has simply caused vomiting and diarrhea, you can save the two dogs by immediately getting them started on fluids. This is not the time to give them a vaccination. It will do nothing to alleviate the symptoms. You will want to wait until they have recovered. They, in the meanwhile will require professional care. There is no way around it.
CLICK PICTURES TO ENLARGE 🔍
PARVO IS EXTREMELY CONTAGIOUS AND DEADLY
I have tried several Parvo remedies without success. I keep in stock several cases of Lactated Ringers and Picc lines just for emergencies. When a dog has severe diarrhea (as they will with Parvo), they can dehydrate very fast. Giving them fluids is essential for survival. What is interesting; at the Vets, a bag of fluid runs about $20 or more. You can purchase them by the case for about $3 a piece. These are essential to keep in stock to protect your dog's health in the case of emergency, especially if you have puppies.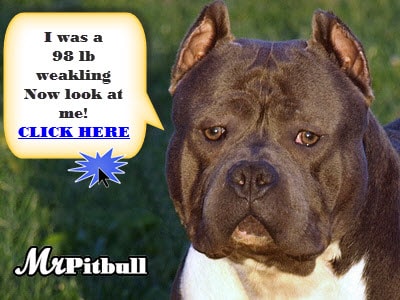 THE PARVO VIRUS IS EXTREMELY CONTAGIOUS
Even if you get the puppies or dogs started on an IV, if the blood loss is too extensive, they won't make it. In fact an adolescent or grown dog can begin to recover from Parvo, and the blood loss can subside, but the dog can still die of suffocation because of not having enough blood to carry oxygen.
I understand why the vet did not want you to bring the dogs in. The Parvo virus is extremely contagious and can persist on surfaces for up to 6 months or even longer. What you need to do right now is find someone (preferably a vet) show you how to SubQ Hydrate them.
Chris from Chicago asks: I just had a litter of puppies die from the Parvo virus, and was wondering what to do to protect the rest of my dogs? I have another litter on the way and a couple more breedings planned.
PUPPY VACCINATIONS TO USE AND HOW TO SAVE MONEY ON THE VACCINE
Chris, the first thing is make sure all your dogs are up to date on their vaccinations. Having went through an outbreak of Parvo, I will tell you what my vet told me: Don't even think about breeding or having anymore puppies for at least 6 months (good advice).

One dog breeder told me that after an outbreak of Parvo, he had sprayed chlorine on everything, even replacing his carpeting. A few weeks later he bought a new puppy, and within a few days, it too caught Parvo and died. Checking with the breeder he got the puppy from, all the other puppies were in good health; so he knew the puppy could have only acquired the Parvo virus at his location.


DON'T MISS YOUR PUPPY VACCINATIONS
After talking with several other breeders with similar experiences, I decided to forgo doing any breeding for 6 months. My kennel has cement floors and my yard is all asphalt, concrete and pea gravel. I sprayed everything with chlorine and washed every dog with a diluted chlorine shampoo mix. I did all of the aforementioned three times. And still waited six months to start breeding again. I didn't want to go through that again! I now make sure I don't miss the vaccinations.
RISK OF SPREADING PARVO VIRUS INFECTION IS HIGH
I would not introduce any puppy into the equation under any circumstance until after the puppy has reached at least 20 weeks and has had all his or her vaccinations / Parvo shots. You need to make arrangements with someone else to keep any puppy you might purchase. As far as breeding, forget it. Remember, if you were to remove your dogs from the premises and take them elsewhere, there is a good chance that they will be a carrier (or you will be) of the Parvo virus. So make sure all their dogs have received their puppy vaccinations. What you want to do now is implement a good schedule for giving puppy vaccinations and concentrate on restoring your dog's health.
SCHEDULE FOR VACCINATIONS
The schedule needed to give a puppy the best protection will depend upon the environmental circumstances. If you have one puppy and it will not be leaving the house, and you do not frequent a dog park, you may not need to administer the vaccine as often as I do. I give the vaccine at these weeks: 6, 8, 10, 12, 18.
A booster is also given at 1 year. Additionally, if your dog is going to be going to Dogie Day Care or be frequenting Dog parks and the like, you may need to give a booster shot annually. Some experts advocate such, while others do not. You do well to consult with your Vet regarding your circumstances.
SAVE A LOT OF MONEY ON VACCINATIONS
You can order Online the vaccine and administer it yourself. There are a number of place that sell them. I would purchase them at a pet store locally if they are available near you. They have to be refrigerated at all times. Buying locally cuts down on the possibility of shipping delays that could render the vaccine useless. This is where I get mine:

LINK TO JEFFERS PET VACCINES
You will note 5-way vaccines all the way up to 10-way. Depending on what may be hazardous in your area, will be relevant in your choice. Ask your Vet.

If you have a litter, you will want to order the packages where there are twenty-five doses, so it is enough to give a litter of eight puppies 3 puppy vaccinations each. It is very cost effective as each puppy vaccination is under 5 dollars. Compare that to how much your vet charges for puppy vaccinations. Remember, you will need to order needles and syringes too. Make sure that it is sent overnight and properly packaged as the puppy vaccines must be refrigerated. If ordered in the summer, order an extra freeze pack. I have had the temperature be dangerously too high when packed with only one freeze pack.
RABIES VACCINATIONS
I note that Jeffers sells Rabies vaccines as well. However, almost every state requires that the Rabies vaccine be administered by a Vet or animal care professional. Each state has it's own laws that govern when and how often an inoculation is needed. In most areas a visit to the Vet is required and mandated by law.
On the next page learn how to give puppy shots.
And how to save a lot of money on vaccines.