Famous!
Mr Pitbull
Welcome!
Check Out Our
Pitbull Puppies
Mr Pitbull
is the way to go!
Expert
Advice!
Secrets of the top Kennels.
Pitbull care and Info.
HOW TO BUILD MUSCLES ON PITBULLS
This article explores how to help your dog build muscles. You cannot even begin to imagine how many emails I get asking the same question: Mr Pitbull; tell me how to go about building muscles on my Pitbull so that he looks muscular like yours! On this page I answer your questions on how to build muscles and
GAIN WEIGHT.
Additionally, I cover some of the best exercise routines that will help a Pitbull to gain muscle and add weight, while recommending my top muscle building supplements.
CLICK PICTURES TO ENLARGE 🔍
ARE YOU READY TO OWN THE BEST LOOKING PITBULL ON THE BLOCK?
I can't promise that these MUSCLE BUILDING ROUTINES will have your pet looking like mine. But chances are, if you follow my advice, you will have the best looking Pitbull on the block.
MUSCLE BUILDING WITH MR PITBULL
The advice, tips, and information, involve my experience with building muscles on Pitbulls. The questions below are real emails that I have received. Although what I relate involves Pit Bulls, I believe that any breed will benefit by following my regiment.
Take some time to examine closely the
100'S OF PICTURES
of my Dogs if you want to see for yourself how my tips work! When it comes to building muscles I know what I am talking about. After looking closely, I am sure you will agree.
CLICK PICTURES TO ENLARGE 🔍
Ryan from Nashville asks:
I just bought a Pitbull puppy and I want to know how to make him strong and muscular, like yours. What is the best muscle building supplements I can use?
THE RIGHT FOOD AND EXERCISE
Ryan, it may surprise you to know that other than a little play time everyday, which may include, ball fetching, FLIRT POLE EXERCISE (which I highlight below) and the occasional walk, I do not work out my dogs in the hope that they build muscles.
Additionally, I feed them a
BALANCED ALL RAW MEAT DIET
. So too, I add a
MUSCLE BUILDING SUPPLEMENT
to their meal each day. That is the extent of my Pitbull muscle building and weight gain regiment.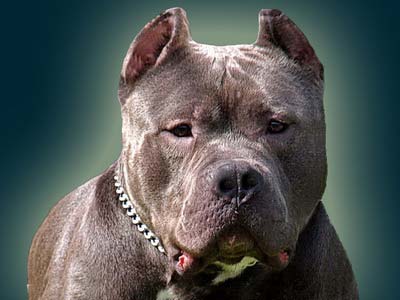 The wide shoulders, the deep chests, the muscular frames and big heads you find common with Mr Pitbull brand Pitbulls, are due to GENETICS. Now of course, a good diet, and modest exercise, certainly contributes to the general health and impressive appearance you will note in my dogs.
MODERATE EXERCISE AND A GOOD SUPPLEMENT
It is impossible to have an inferior bred animal and have him look like one of my dogs through any muscle building routine, no matter how strenuous the workout may be. In most cases those who try to build muscles on a Pitbull through extensive exercise, end up doing more damage to their beloved pet than good.

Think about this; no matter how much exercise he or she receives, you are not going to make his or her head any bigger (it is the big heads that many envision creating for their dogs). But what you can do is add muscle definition, and STRENGTHEN HIS JOINTS so that he or she can carry an extra five or ten pounds of ripped muscle. Of course, if you want an awesome looking muscular Pitbull, you can give me a call and have me ship something to you.
Ace from Hendersonville, North Carolina asks:
I read where you said that if I want to build muscles on my Pitbull that I need to get one of your dogs. So are you saying I can't build muscles on my Pitbull?
CLICK PICTURES TO ENLARGE 🔍
MY FAVORTIE TRICK FOR BUILDING MUSCLES
Ace, If you look at pictures of some of the Pitbulls that were top fighting champions, they would look nothing like the dogs I have. Even though those Pitbulls were trained for hours everyday to build muscle, they did not get thick and wide and lacked the weight of today's top Pitbulls. They stayed thin and toned and their muscles well defined.

Now if you simply want to add muscles or weight to your Pitbull so he will look his best, do this: develop a good muscle building exercise routine based on what your pet likes to do.

START AN EXCERCISE ROUTINE HE OR SHE ENJOYS
Every dog is different. Find an exercise or some type of strenuous activity your pet enjoys, and then work that into the daily routine. Someone told me that their dog loves to run on a treadmill. They indicated that the dog goes and stands on it, barking until it gets turned on. My dogs have never shown such interest (I have a treadmill for sale by the way). But yet, most of my animals love the Flirt Pole exercise routine.
FLIRT POLE - CLICK HERE TO SEE THEM IN ACTION!
I would first start with the flirt-pole and go from there to build muscles. Point is; make sure it is something both of you enjoy. If you can have fun doing the muscle building exercises and enjoy your time together, you will see good progress and enjoy building muscle definition on your Pitbull.
Harold from Macon Georgia asks:
What is the proper age to start exercising my puppy for muscle building? I have a beautiful new puppy and I want to get him started as soon as it is advisable.
WHAT IS THE PROPER AGE TO START BUILDING MUSCLES?
I am assuming Harold that you are talking about exercising with the view to creating more muscle or muscle definition while adding weight. In this case, wait until they reach 18 months of age. Any extensive working out for muscle building prior to this time can cause lasting damage.

It is important to allow the skeletal frame to mature before intensive exercise routines, and introducing extreme activities such as muscle building.
DO NOT START TRYING TO BUILD MUSCLE TOO SOON
Muscle building prior to 18 months of age can result in extensive damage to skeletal and muscle tissue. Dog joints are very susceptible to stress when muscle building. So too, lasting damage can be caused to the skeletal structure if starting extreme training too soon.

As a dog is growing, the bones are soft. For medium size dogs, growth stops at about twelve to fourteen months. Once they have reached their full size, the bones stop growing and begin to harden. It can take about six months for the bones to harden. Only then will they be ready for intensive training.

Therefore, exercise a little patience while allowing them to properly mature before introducing them to advance activities in the hope of building muscles. I have another article where I concentrate to a much greater degree on the issues involving weight gain in this article: MR PITBULL'S SURE FIRE SECRETS TO PITBULL WEIGHT GAIN
Jay from Lansing Michigan asks:
My neighbor has a Pitbull named Brutus, he is an awesome dog! My friend uses a large chain and a weight for Brutus to drag around. Do you recommend this?
CLICK PICTURES TO ENLARGE 🔍
WILL DRAGGING A LARGE CHAIN OR OBJECT BUILD MUSCLES
Hey Jay, I cannot believe how many people are under the impression that they are somehow improving their pet's health by tying a weight around their neck to drag around all day! Doing so, is one of the fastest ways to ruin the health of a good dog. Dogs that have weights hung from their necks exhibit all kinds of health problems. Most animal welfare agency would classify such treatment as "animal cruelty".

Do Brutus a favor and advise your neighbor against this cruel and foolish practice. I have never seen anyone do this and end up with a dog with lots of muscles. If he wants Brutus to build muscles, tell him to email me for pointers.
THESE ARE MY TOP SUPPLEMENTS FOR MUSCLE BUILDING
In the sidebar (on a computer and below on a mobile device) I have included Links from Amazon to my top choices. If you want to build muscle on your Pitbull, these are the supplements that I would start with. There are a number of good supplements that many are having success with. I can't list them all, but I have provided links to the products I have found to work exceptionally well. I've got a kennel full of dogs and have tried all of the ones I recommend. One of my top choices is:
K9-POWER SHOW STOPPER Coat and Skin Formula Everyone I know who uses Showstopper, agrees that with it, you will note a marked improvement in your pet's coat. This is a sign of good health. If his or her coat is thin, dull and sheds excessively, it is often an indication of poor health and/or a poor diet, and therefore you will have a hard time building muscle. I cannot recommend a supplement more highly.
START YOUR PUPPY OFF RIGHT WITH PUPPY GOLD!
A critical time in a dog's life is when they are growing. The right supplements can make all the difference in the world in helping your puppy to become a champion caliber dog ripped with muscles. Everyone knows that Pitbull puppies require different nutrients while growing. Sadly most commercial puppy foods lack many of the important ingredients that a growing puppy needs. Puppy Gold starts your puppy out with the best nutrients so that when it is time to build muscles, your puppy will be ready. If proper nutrition was lacking while growing, a puppy will never reach his or her full potential. You only get one shot at it. You cannot turn back the clock and start over. Animal Naturals K9 Puppy Gold Those who try K9 Puppy Gold, swear by it. It is also the perfect supplement for lactating Pitbull females. Take a look at some of my puppy pictures and you can see why!
More than any other product for developing puppies I recommend Ultra 24% Milk Replacer. It is inexpensive, and puppies who stay on it for the first number of months always look great! Ultra 24% Milk Replacer Go to any farm, no matter what kind of animal being bred, you will find a healthy inventory of Save-a-Calf line of products. Ultra-24 is the answer to the special needs of developing puppies. It is the perfect substitute for mothers milk when a mother is not able to supply enough for puppies. I also use it, mixed with water to pour on the kibble for puppies up until about 6 months. It really makes a difference in the puppies development.
MAKE NO MISTAKE - THIS WILL BUILD MUSCLES!
This is the muscle building supplement that has everyone talking. Although Bully Max is relatively new, those in the industry that compete for championships are turning to Bully Max to power their dog, grow muscles, and win championships.

BULLY MAX MUSCLE SUPPLEMENT & GORILLA MAX COMBOBully Max is the most advanced muscle performance enhancing formula for canines in history. Super octane strength fuel component generates more muscle power, for longer, with less fatigue. Special muscle fuels drive higher intensity movements, plus neutralize lactic acid in muscles so he or she can go further without tiring. Faster ATP regeneration enables muscle fiber to fire even during anaerobic conditions. Power through the hardest workouts while other dogs fade! Bully Max improves quality of life for all dogs.


Baron from Russellville Arkansas asks:
My dog Sasha is pregnant and I was wondering how much she should or should not be exercised? Up until now, she has enjoyed a regular routine of daily exercise.
IS IT OK TO EXERCISE A PREGNANT FEMALE?
Baron, I'm going to first assume that Sasha is getting regular checkups and is in good health. If so, then you want to make absolutely sure she is getting a good work out each day, along with the right supplements.

You don't want to over do it. This is no time to try to build muscles. But she should participate in her regular exercise activities.
If she is not currently being exercised, you need to start. Start slowly and build up to it. Most of my females love the flirt pole activity, so I keep them doing that everyday. Too, the dogs that like to chase after a ball or the KONG Xtreme (which I absolutely love) I make sure they get a lot of work at that as well. I will exercise my pregnant females right up to the day they start nesting.
A PREGNANT FEMALE SHOULD GET LOTS OF EXERCISE
I once read a book written by Sir Douglas Mawson who was an Antarctic explorer who used sled dogs. I was surprised to learn that they would use pregnant females working hard pulling their sleds right up to the time of birth. So I don't believe a half hour a day of workout is going to be overdoing it; again, as long as she is used to it. Doing it this way, my females, two weeks after giving birth, could compete in any dog show, and other then the hanging tits, look top notch.

The healthier she is, the easier the delivery will be and the greater chance she will have a healthy litter. Again, this is no time to try to build muscle. Make sure you are giving Sasha a good supplement, such as Ultra-24. ULTRA-24!
Jimmy from Wichita Kansas asks:
I have a beautiful Pitbull named Ginger, who is a Razors Edge and Gotti. She weighs just 55 pounds and so I want to put some more weight on her; what can I do?
HOW DO YOU BUILD MUSCLES AND GAIN WEIGHT TOO?
First make sure she does not have any underlying health condition such as
WORMS
. Chances are unless your vet says otherwise, Ginger is probably at the correct weight. Don't think that Ginger needs to
GAIN WEIGHT
because she doesn't look muscular like mine. Most Pitbulls are slim.
One way to help Ginger gain weight is to feed her a high quality food. There is no need to feed more than once a day unless Ginger is really being put to work and burning a lot of calories.
TRY THIS TO BUILD MUSCLE AND GAIN WEIGHT
To help a dog gain weight and muscles at the same time, I would order Trophy Dyne: Trophy Dyne High Calorie Animal Supplement Trophy Dyne has been formulated to add weight and muscle. Shelters and Clinics charged with nursing an abused or neglected dog to health, will go through buckets of Trophy Dyne. It has a long track record of producing results.
THIS WILL HELP TO ADD SOME SERIOUS MUSCLE!
It is a proven fact that the Omega-3 found in Salmon oil does wonders for a dog's coat and is an excellent muscle builder. It is also believed that the fatty acids found in Salmon oil has a variety of health benefits that will help the muscle building process. Many top Pitbull breeders would not think of doing without Salmon oil for their dogs. I like to buy this is in five gallon buckets for my kennel, but the quart size is about right for most. GRIZZLY SALMON OIL Pump-Bottle 32 Ounces When you read the reviews, note that a lot of people use this supplement and love it. If you have already been using either fish or salmon oil, you will want to get the gallon size and save some money. Make sure you read the reviews.
What is the difference between fish oil and salmon oil? Fish oil is a mix of a number of different species of fish depending on what is available. Salmon ranks as the highest when it comes to the Omega-3 fatty oils. Fish such as tuna, sardine and cod are also considered fatty fish with Omega-3 fatty oils, but have less than 1/4 the amount of Omega-3 fatty acids as Salmon oil. That is why I strongly recommend Salmon oil. I believe it is worth the extra money.
HOW DOES SALMON OIL COMPARE TO FLAX SEED OIL
How does Salmon oil compare to Flax seed oil? There is no comparison; Salmon oil is far superior as a muscle builder. Both contain Omega-3, but Flax seed oil is a different type of Omega-3 that the body has to try to convert to build muscle. It is generally believed that less that 5% of the Omega-3 in flax seed oil is used by the body. Salmon oil is thus far superior as a supplement for a dog's health.