CLICK PICTURES TO ENLARGE 🔍
BLUE NOSE PITBULLS
One look at Bartender and it is easy to see why so many people are looking for Blue Nose Pitbulls. Whenever I take him for a walk, everyone comments on him. As they approach (usually very apprehensive) they are quite surprised by his mild disposition. They don't expect that a Pit Bull that looks like him, to be so friendly. He may have that look that says "back away slowly", but his charm will win over even the staunches critic. The fact is, most Blue Nose Pitbulls are mild mannered. If you are considering a Blue Nose Pitbull, you will be very happy with their temperament.
CLICK PICTURES TO ENLARGE 🔍
WHY ARE BLUE NOSE PITBULLS SO POPULAR?
Taste great or less filling? A matter open for debate. As Blue Pitbulls have become more popular, I have often tried to determine what is the single biggest reason for the rapid rise in popularity? Appearance or Temperament? Initially, I think most are drawn to the breed because of appearance; I know I was. Take a minute to look back at Bartender's appearance. The first thing that comes to mind is "I want him on my side." When push comes to shove, he looks like the kind of dog that will have my back. A lot of people want a dog that can protect them, if called upon. If a burglar looks through the window and catches a glimpse of Bartender, they are avoiding my house; that is for sure! Yet, when you talk to anyone who owns a Blue Nose, the first thing they talk about isn't "protection"; it is LOYALTY! No dog has the loyalty and loving disposition of this breed. Speak to anyone who owns one and you will sense a passion for the breed unrivaled by any other breed of dog.
BLUE NOSE PIT BULL HISTORY
Where and when blue nose Pit Bulls first began to be bred is a debated subject. The fact is, long before Pit Bulls began to be bred, many dog breeds carried the diluted gene that produces the blue color. In fact, almost all breeds can produce dogs blue in color. Some breeds who produce a lot of blue dogs that come to mind are Greyhounds and Mastiffs. If we go back far enough, perhaps these two breeds make up some percentage of a Blue Pit Bull's gene pool. Today many people like the blue look and Pit Bulls from bloodlines such as Gottiline, Remyline and Razor's Edge, with the blue color are very popular.

If you would like to read more about the history of the blue nose Pit Bull, you will enjoy my article on the subject that goes into detail. BLUE NOSE PIT BULL HISTORY
CLICK PICTURES TO ENLARGE 🔍
DO YOUR HOMEWORK
As mentioned, many inexperienced breeders are breeding Blue Nose Pit Bulls. Most of their breeding decisions are based on availability; "I have a female, you have a male; lets breed!" In such cases, no thought is given to bloodlines, or even if the dog is of "breed quality." Perhaps, just as bad is the breeder who is trying to do "line-breeding" to enhance certain characteristics. This often results in a dog that has been too tightly bred, which sadly, always results in a compromised immune system. If you are paying good money for a dog, you want to make sure your breeder understands these concepts and that the bloodlines used for the breeding has a lot of diversity in it. For more information on how to pick the right blue nose Pit Bull, you will want to read my page on breeding... click here:BLUE NOSE PIT BULL BREEDING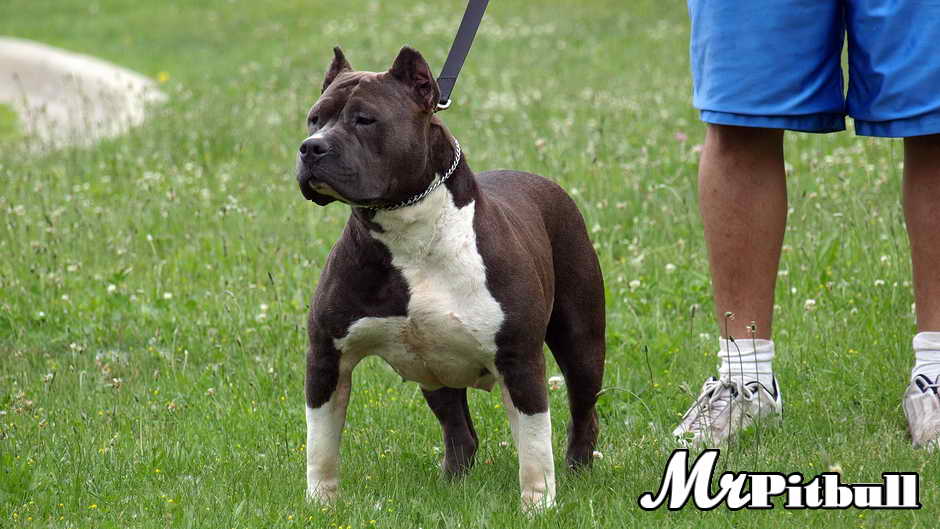 BLUENOSE PITBULL KENNEL
So you think you are ready to start your Blue Nose Pitbull Kennel? You are going to want to make sure then that you get a pup or two from Mr Pitbull! No bluenose pitbull kennel would be complete without one. To get an idea of the quality that we produce, I encourage you to take time looking through all the pages on my site, where you will note quality of such; unknown to mankind. Enjoy our pictures presented in HD too.
CLICK PICTURES TO ENLARGE 🔍
SO YOU WANT TO START A PITBULL KENNEL
So you want to start your own Pitbull Kennel; do you? The fact that you are visiting Mr Pitbull tells me that you are interested in Bluenose Pitbulls. Good choice! I have a lot of information on how to start your own Bluenose Pitbull Kennel. Whether you have one dog or many, or are simply contemplating the idea, you will find what you need to get started here. If you are just starting, you will want to first start with the right dog. Do not underestimate this first critical step. You want a foundation dog to build your vision upon. A wrong choice here can severely handicap your efforts. I recommend that you read this page to find out how to pick the right dog - Start Here: "HOW TO PICK THE RIGHT BLUENOSE PITBULL TO START YOUR KENNEL"!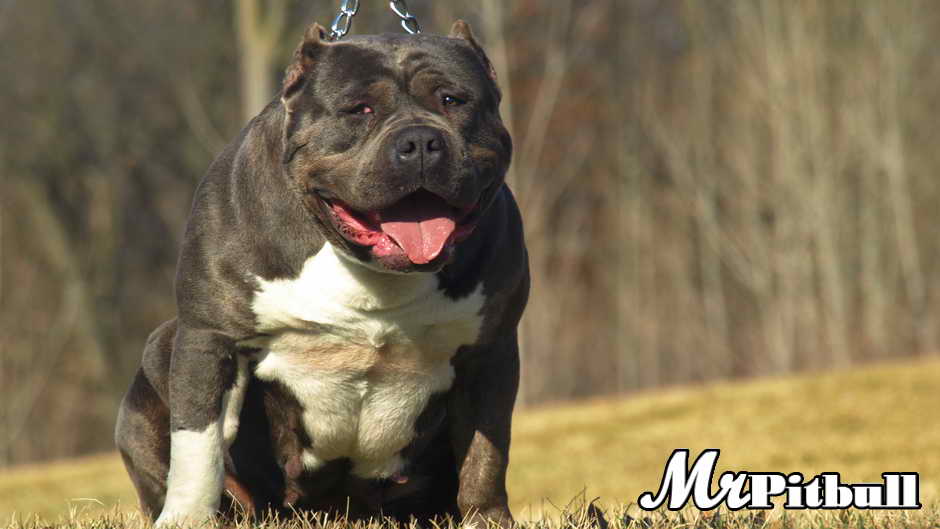 TEMPERAMENT AN IMPORTANT PART OF A BLUENOSE KENNEL
Temperament is a critical aspect to consider when starting your Bluenose Kennel. A lot of people are so focused on "the look" of a dog, they completely ignore what in reality is the most important feature of a dog; it's temperament. If there is one thing that can derail your efforts to start a bluenose kennel; it is a dog with temperament issues. People may be drawn to the majestic look of a particular dog, but it is the dog's personality that will win them over and make them want to buy a puppy from you. So before buying any dog or puppy, spend time getting to know both the stud and the dam if possible. If they both have a loving disposition, there is a good chance that the puppies will too. I recommend that you read this page to learn more about temperament: "BLUENOSE PITBULL TEMPERAMENT"!
CLICK PICTURES TO ENLARGE 🔍
OWNING A KENNEL REQUIRES A 365/24/7 COMMITMENT
So congratulations! You've done your homework and you have picked out just the right dogs to start your Bluenose Kennel. Now the hard part begins; caring for them! Providing the proper care is a lot of work, but it is very rewarding. In fact, if you love your dogs, the work will be easy. If your heart is elsewhere, having a kennel may not be the best thing to do. Remember, if you are going to try to put a kennel together, you are getting yourself into a seven day a week, three hundred and sixty five day a year commitment. Even if you get sick, the dogs still have to be cared for. If all you have is a dog or two, you can take them over to a friend's house on occasion so that you can go on vacation. But when you have a kennel full of dogs, you can't do that. And finding someone qualified to oversee a kennel full of Pit Bulls is not easy. Give thought to this before taking on this endeavor. Of course, if you have already given considerable thought to it, then you will want to see what puppies I have available: "BLUENOSE PITBULL PUPPIES AVAILABLE"!
GOOD PITBULL CONFORMATION
Now back to Bra'tac and the Picture above. At a dog show, judges look very carefully at the dog before them to see if they conform to a breed standard. In any breed of dog, correct conformation is not simply a point of judgment for the sake of declaring a winner. Good conformation equals; good health. If a person goes to a physician for a physical and the physician notes that their back is hunched over, their legs are bowed and their feet point sideways at a 45 degree angle, the physician knows that in time, the person is going to experience a wide range of health problems because of physical deformities. Certainly a person with those deformities is not going to be athletic. Of course, the same is true with dogs. Of course in choosing a Blue Pitbull you want your dog to be healthy and for that reason Good conformation is important. BLUE PITBULL ATTACKS!
CLICK PICTURES TO ENLARGE 🔍
WHAT TO LOOK FOR IN A HEALTHY BLUE PITBULL
Sadly, too many Pitbulls are being bred by people who don't know the importance of good physical qualities. Let me explain just a few important characteristics you want to consider. Looking back at the picture of the Pitbull above, you note that his back slopes slightly from front to back. This is what you want in a healthy, athletic dog. If the hind quarters are even in height to the front quarters, this is expectable too. You don't however want to see a Pitbull with the hind quarters taller than the front quarters. This causes to much weight to be put on the front legs which, as anyone can plainly see are not as strong as the back legs. GO TO MY HEALTH PAGES TO LEARN MORE ABOUT PITBULL HEALTH... IMPORTANT PITBULL HEALTH ISSUES
THIS IS IMPORTANT FOR A HEALTHY PITBULL
Now take a look at the front legs in the picture above. Note that the legs are straight and that the feet point forward. This is very important for a healthy dog. Sadly, in an effort to create a thicker, wider Pitbull, some have used non-Pitbull breeds such as Bulldogs to create a more massive Pitbull. Many of these other breeds are known to have a wide range of health problems. A look at the pictures of Bulldogs and it is very apparent why they are not athletic dogs and have all kinds of issues. For the aforementioned reasons, take the time to study conformation and learn what to look for before purchasing your Pitbull. If you are thinking of starting your own kennel you will want to read this article: ... HOW TO START A PITBULL KENNEL!
CONSIDER A PITBULL RESCUE FOR A CHEAP ALTERNATIVE
I truly believe that for most people wanting a dog; a rescue is the way to go. Even if you forget about the fact that there are countless Pitbulls in desperate need of a home, there is good reason why doing a smart rescue increases your odds of getting the right dog. Here's why: Buy a pup from me (for instance) you really don't know what type of personality the puppy is going to have until it begins to mature. Whatever the personalty; you will have to live with it. Now granted, Pits are friendly, and loyal by nature, but having owned many dozens, I can tell you, their personalities range from one extreme to another.
CLICK PICTURES TO ENLARGE 🔍
JUST BECAUSE A DOG IS CHEAP DOESN'T MEAN IT'S NOT A GOOD DOG
When you rescue a dog, you have a chance to visit with dozens of dogs. In doing so, you increase your chances greatly of selecting a dog that is just right for you. Often times, people tell me, that there was something about a particular dog that they "just can't put a finger on" but they knew it was the one. So, take a look at my Rescue page and then contact a Pitbull Rescue near you. RESCUE A PITBULL TODAY CLICK HERE
Best Wishes...
---
Best Dog Food Buy On The Planet! #1 selling item in Pet supplies at Amazon
Dogtra Fieldmaster Brand Remote Training Systems
Dogtra 1900S 3/4 Mile Range 1 Dog Training Collar System
PETRAINER COLLAR AT AN AFFORDABLE PRICE
Garmin Sport PRO Bundle Dog Training
Educator E-Collar Remote Dog Training Collar
SUPER FUEL!
Bully Max!
Wild Alaskan Salmon Oil
Dyne High Calorie Dog Supplement
Ultra 24 Multi-Species Milk Replacer
K9-Power Puppy Gold Supplement for Puppies